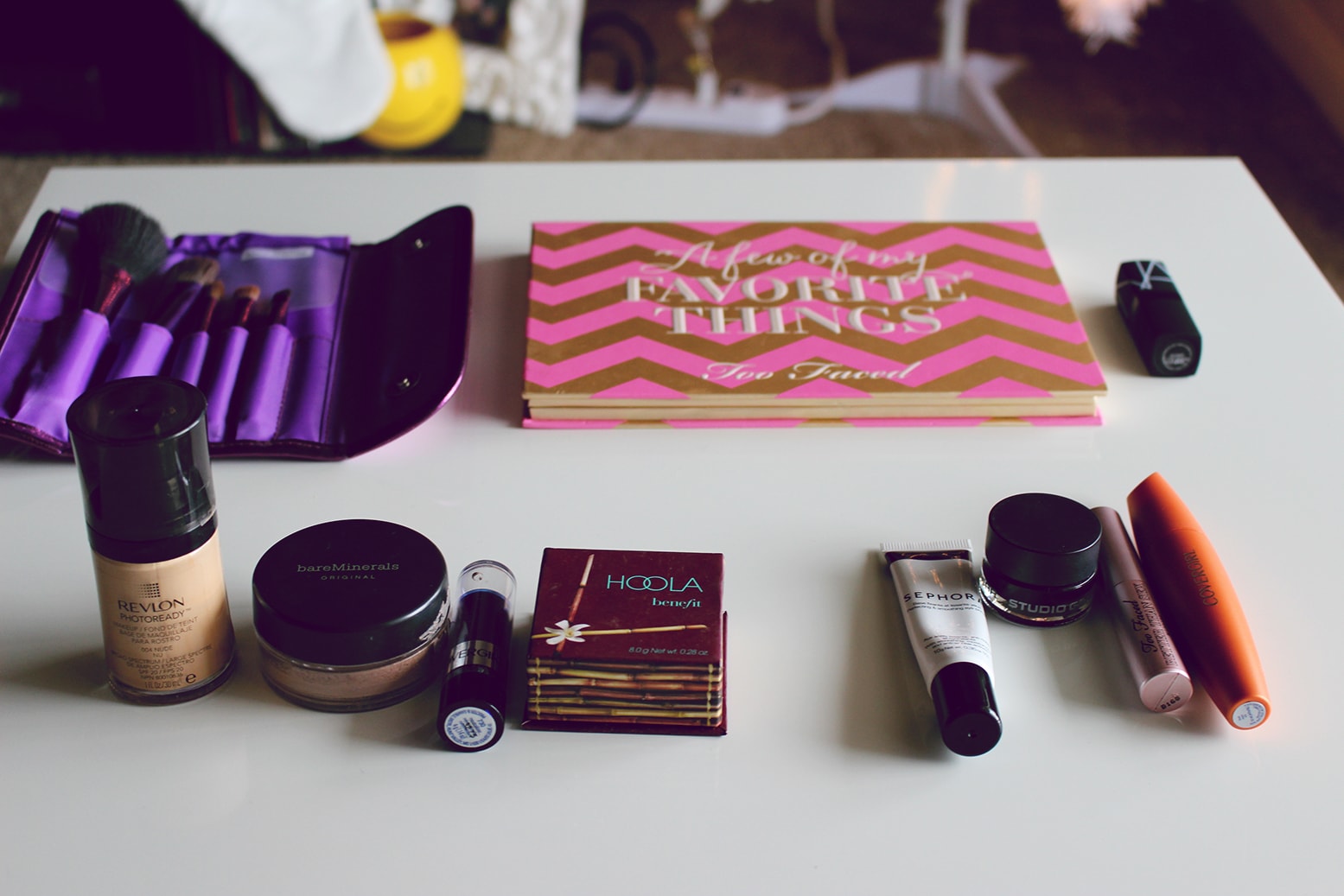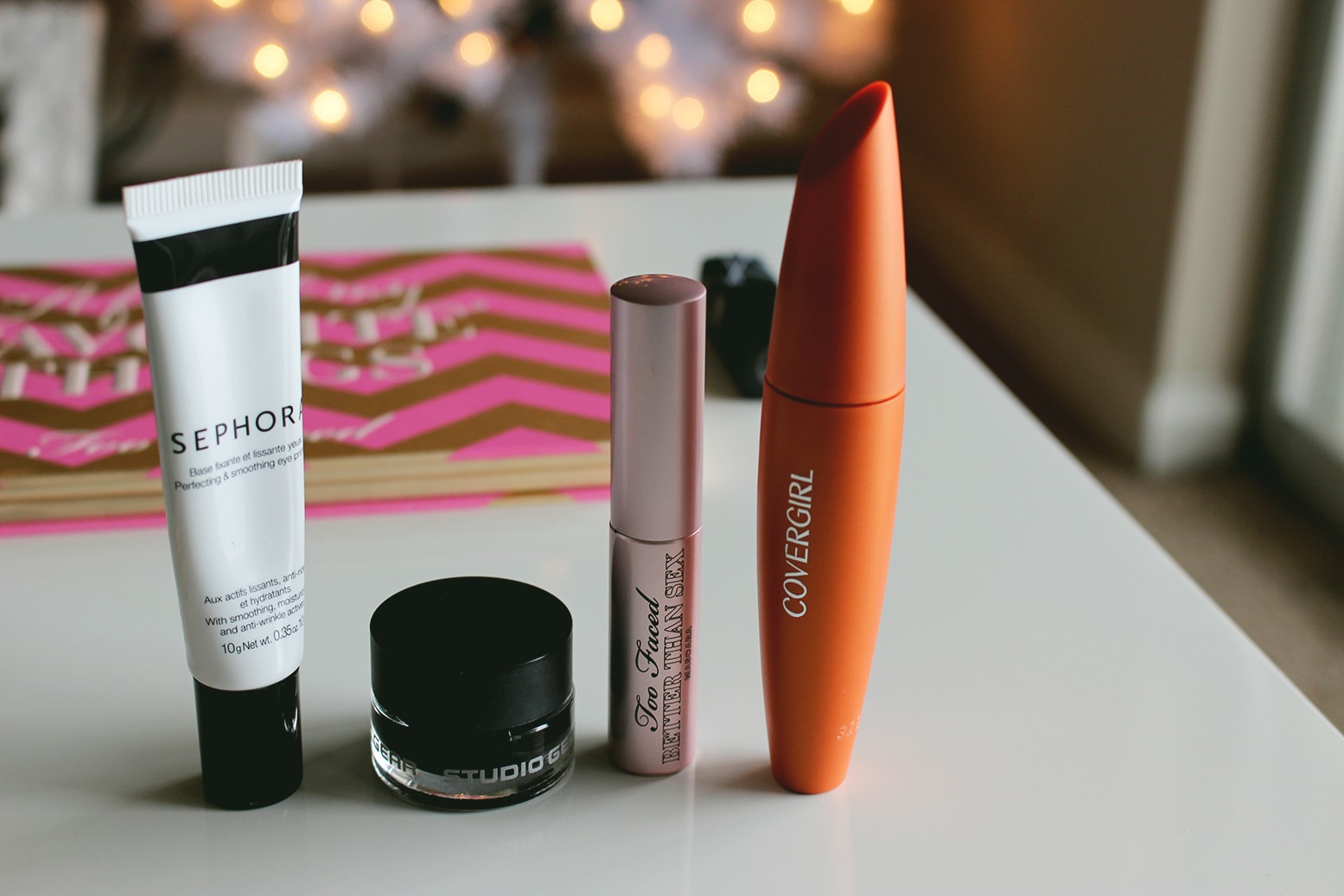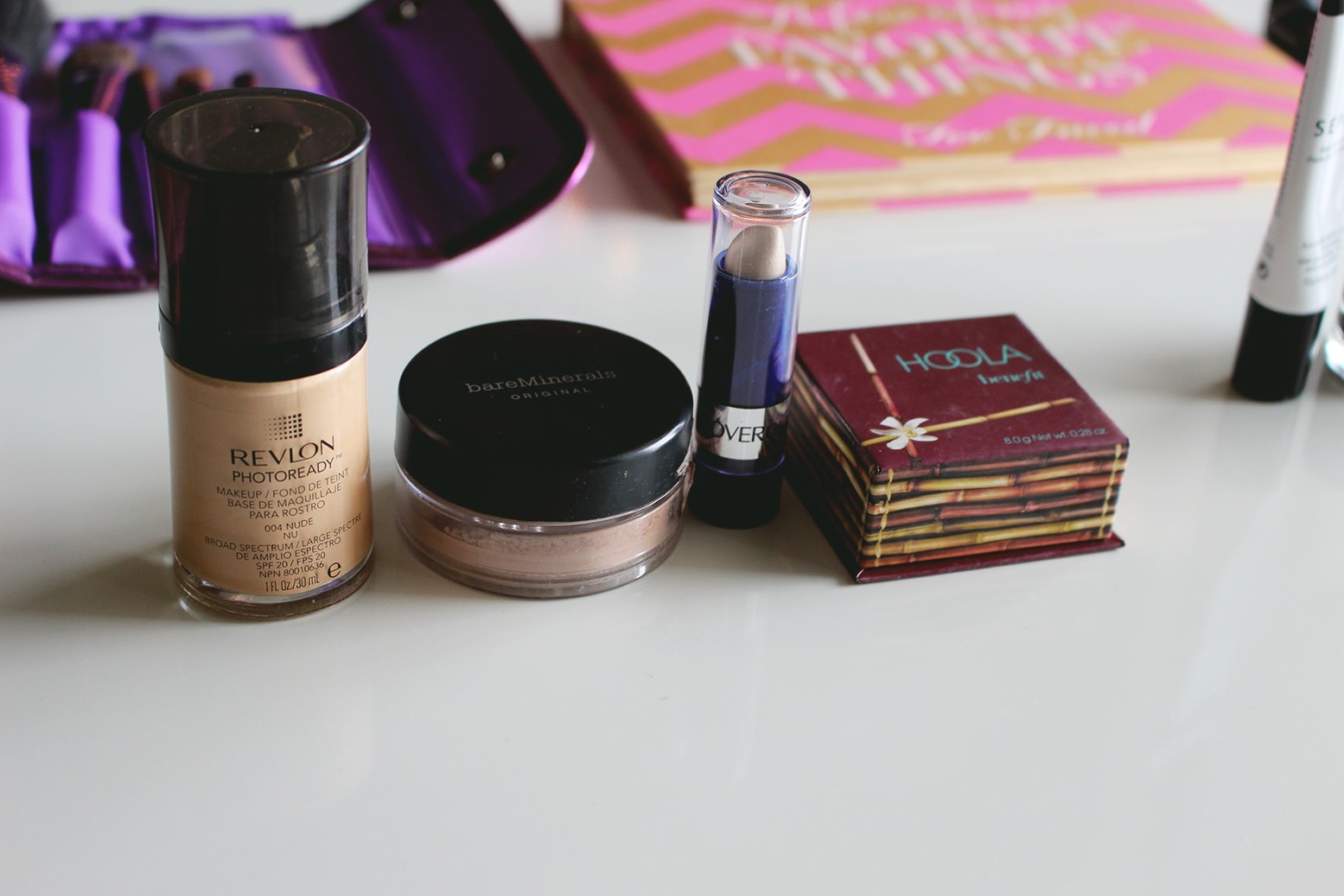 Covergirl Smoothers Concealer: I start off by putting this concealer under my eyes to hide any dark circles. I love this concealer, because it's covers so well, and it's pretty inexpensive!

Revlon Photo Ready Foundation: I apply this foundation after my concealer with my Sephora foundation brush. I have seriously fallen in love with this foundation! It is super light and spreads really well! I also use it as a primer. Couldn't ask for more in a foundation!

Benefit Hoola Bronzer: Then I contour my cheeks with this bronzer. I have really light skin, and this one works really well for me.

Sephora Eye Primer: I use this primer on my eyes before applying any eyeshadow. It makes it last all day, and also makes the pigment in the eyeshadow stand out more, keeping your shadow looking vibrant and beautiful. I've recently found out that my eyes are very sensitive to certain primers, and this is the only one I have been able to use without having an allergic reaction, so that is also a big plus!

Too Faced 'A Few of My Favorite Things' Palette (Sold Out): I just recently got this palette from my dad for an early Christmas present, and OH MY GOSH. I love it! The packaging is super cute. It has a ton of beautiful eyeshadows to choose from, and also two bronzers, two blushes and their "Better Than Sex" mascara is also included! All amazing! I noticed that they aren't selling this particular palette online right now, but you can find a similar one on their website!

Studio Gear Cream Eye Liner 'Onyx': After my eyeshadow, I apply this cream liner with my Sephora Angled liner Brush. This is a great liner that lasts all day, and doesn't smudge!

Covergirl Lashblast Volume Masacara: I've been wearing this mascara for quite some time now, and I really love it. I haven't found one that I like as much so far. It honestly gives your lashes so much volume!

Sephora Skinny Brush Wrap: These are the brushes I use. Some brushes can be SO expensive, so I was excited to find this inexpensive Sephora Brush Set, because the brushes are still great quality without the high price.

Urban Decay 'Jilted': This is my current favorite in lipsticks right now.
Forever in Neverland,
Whitney Paige