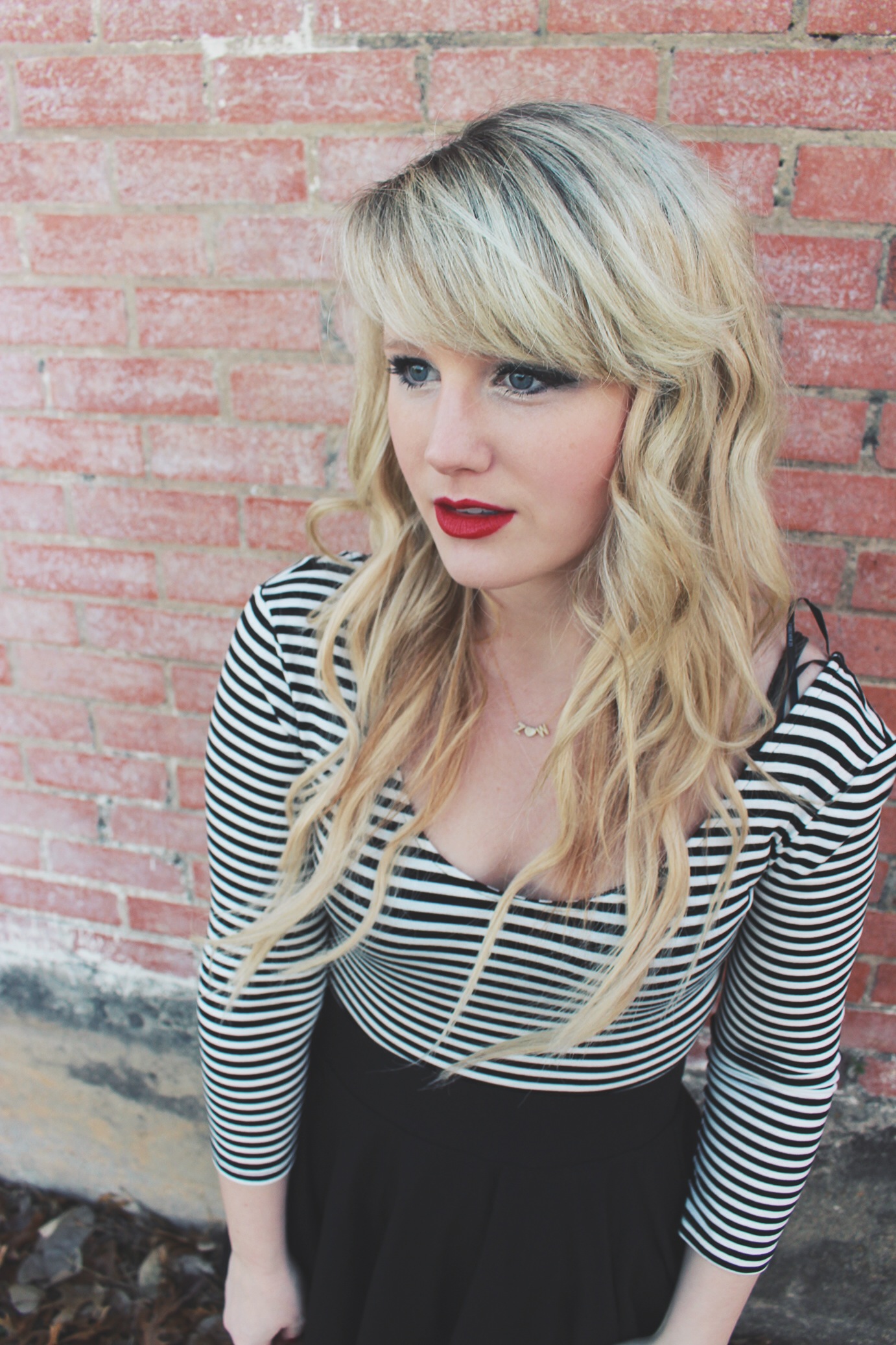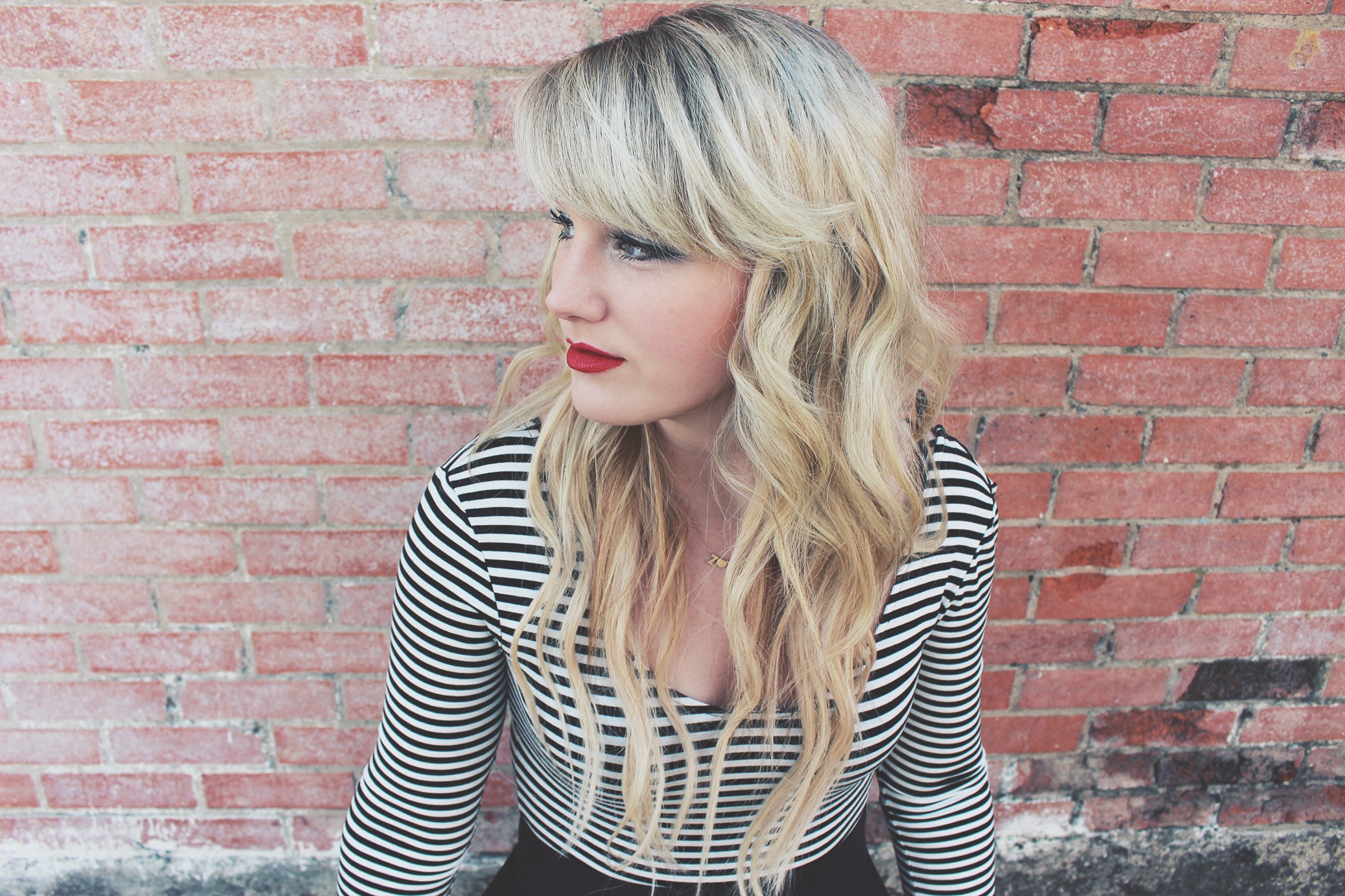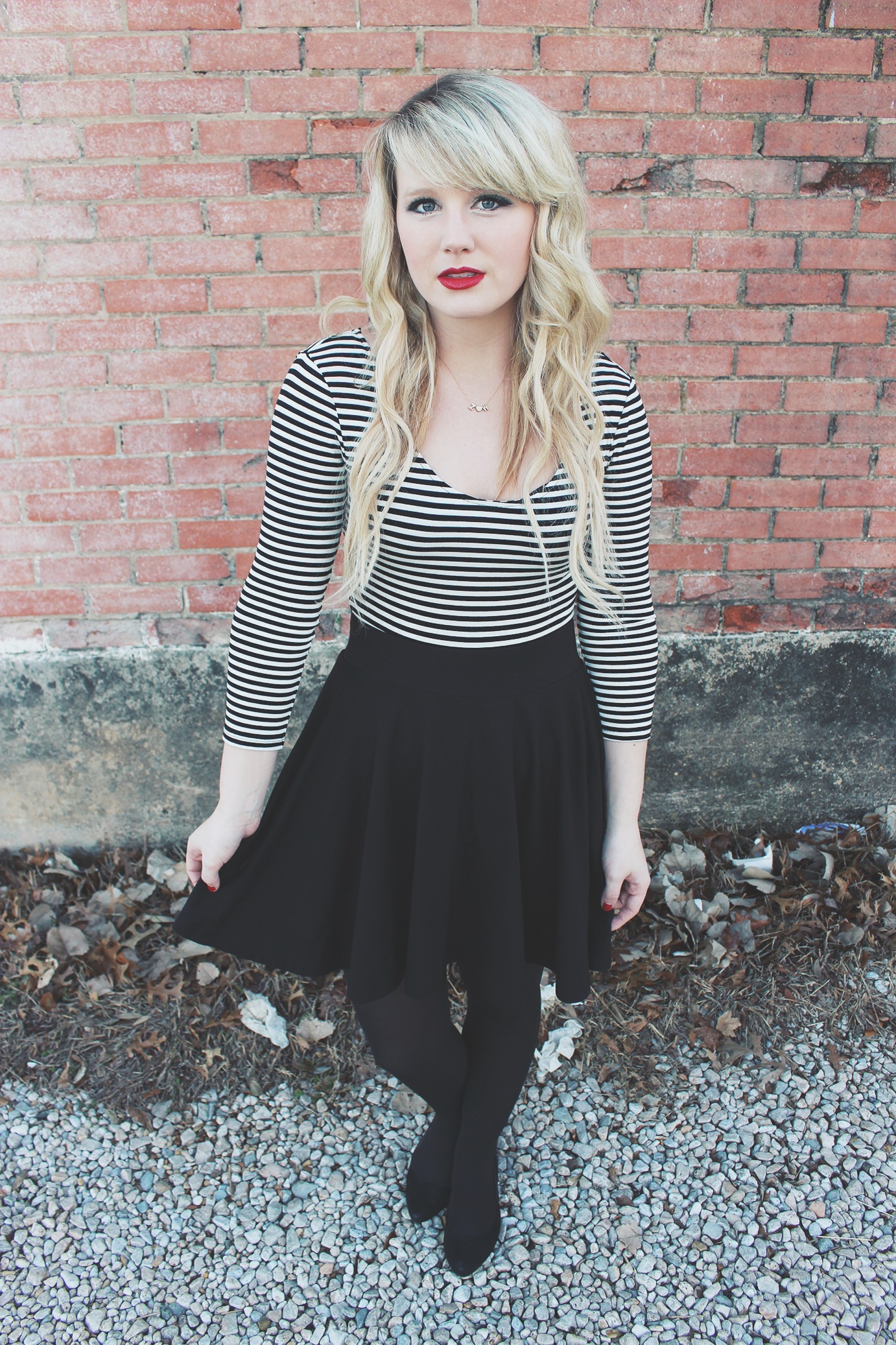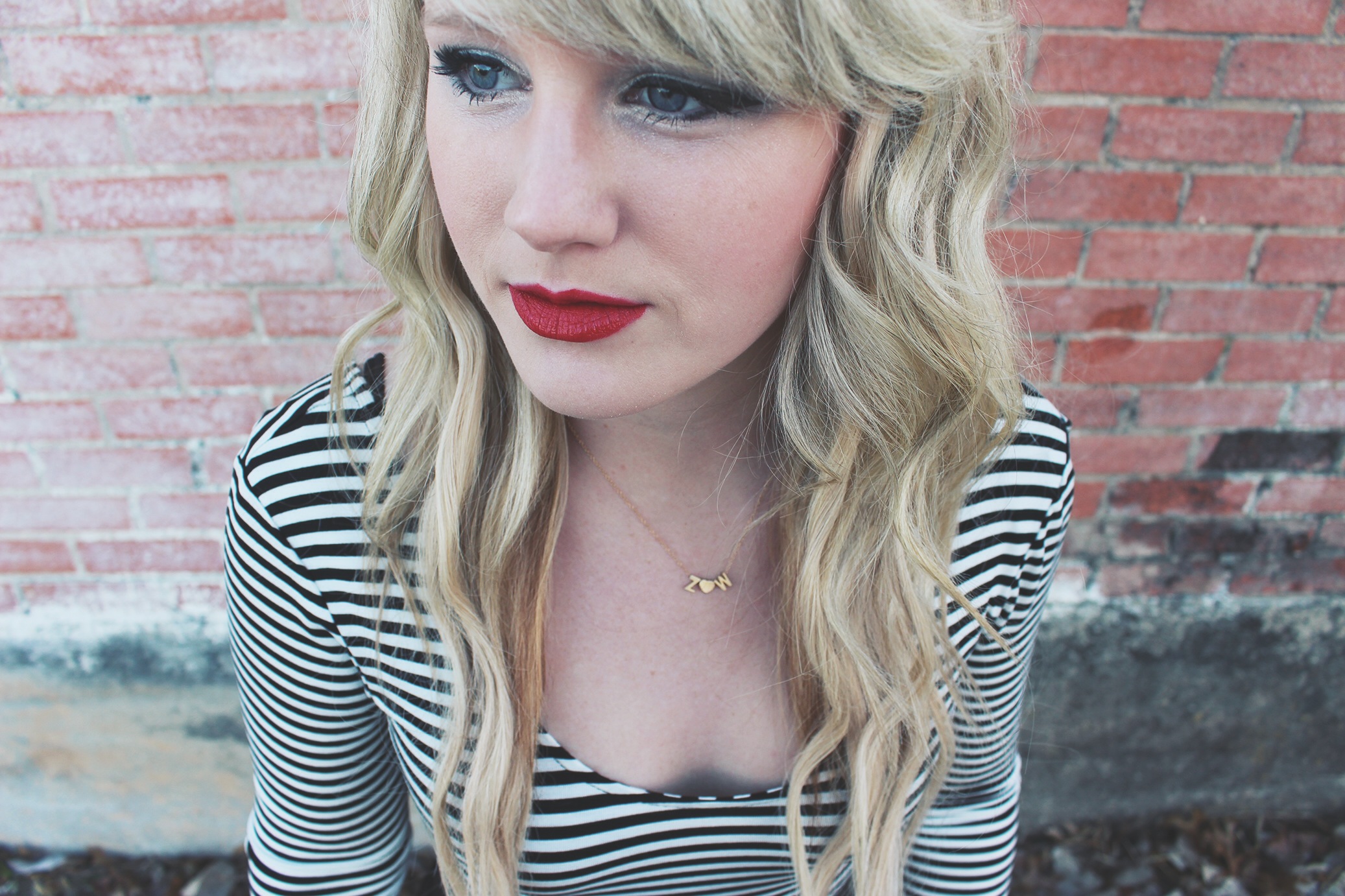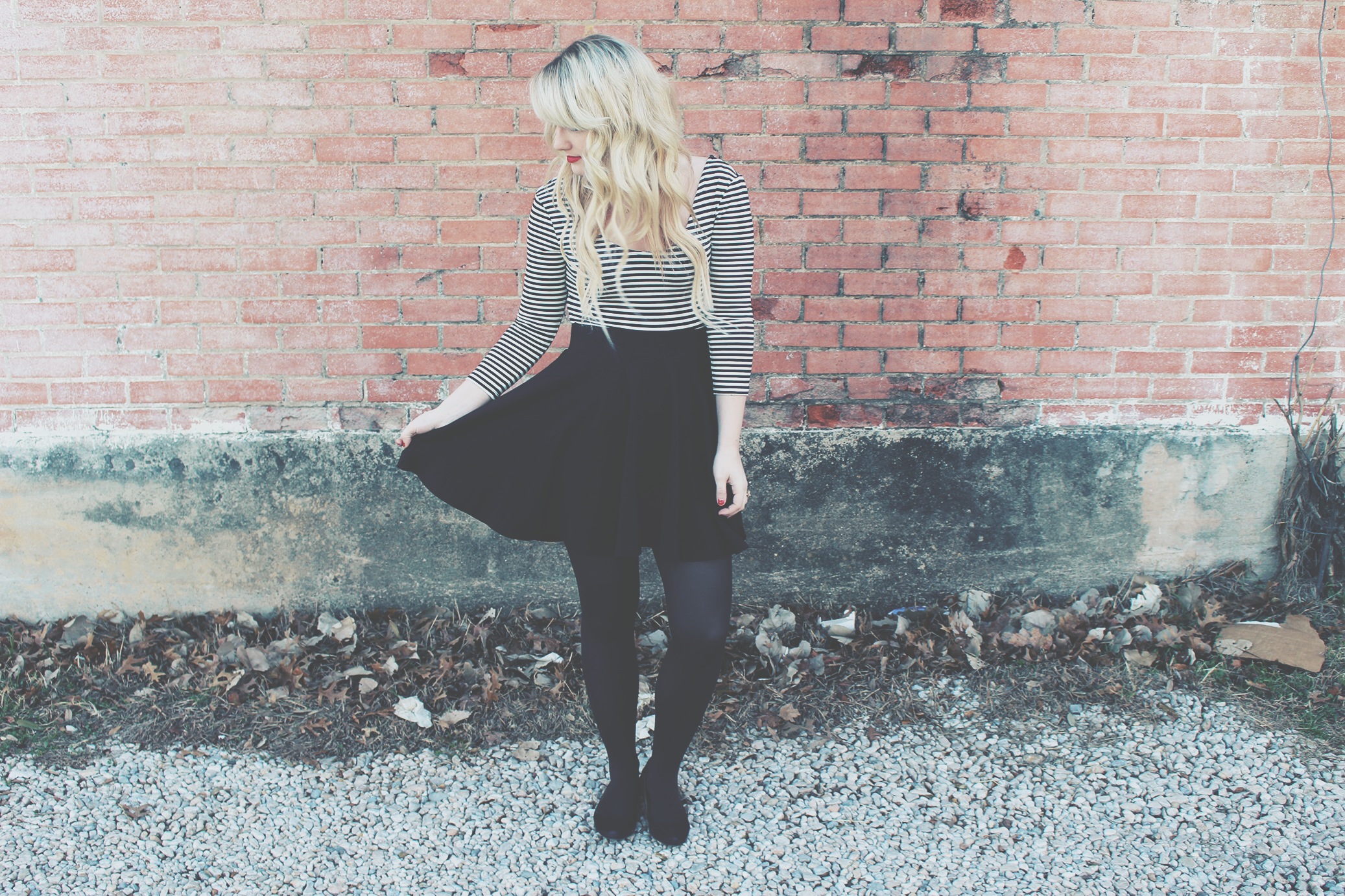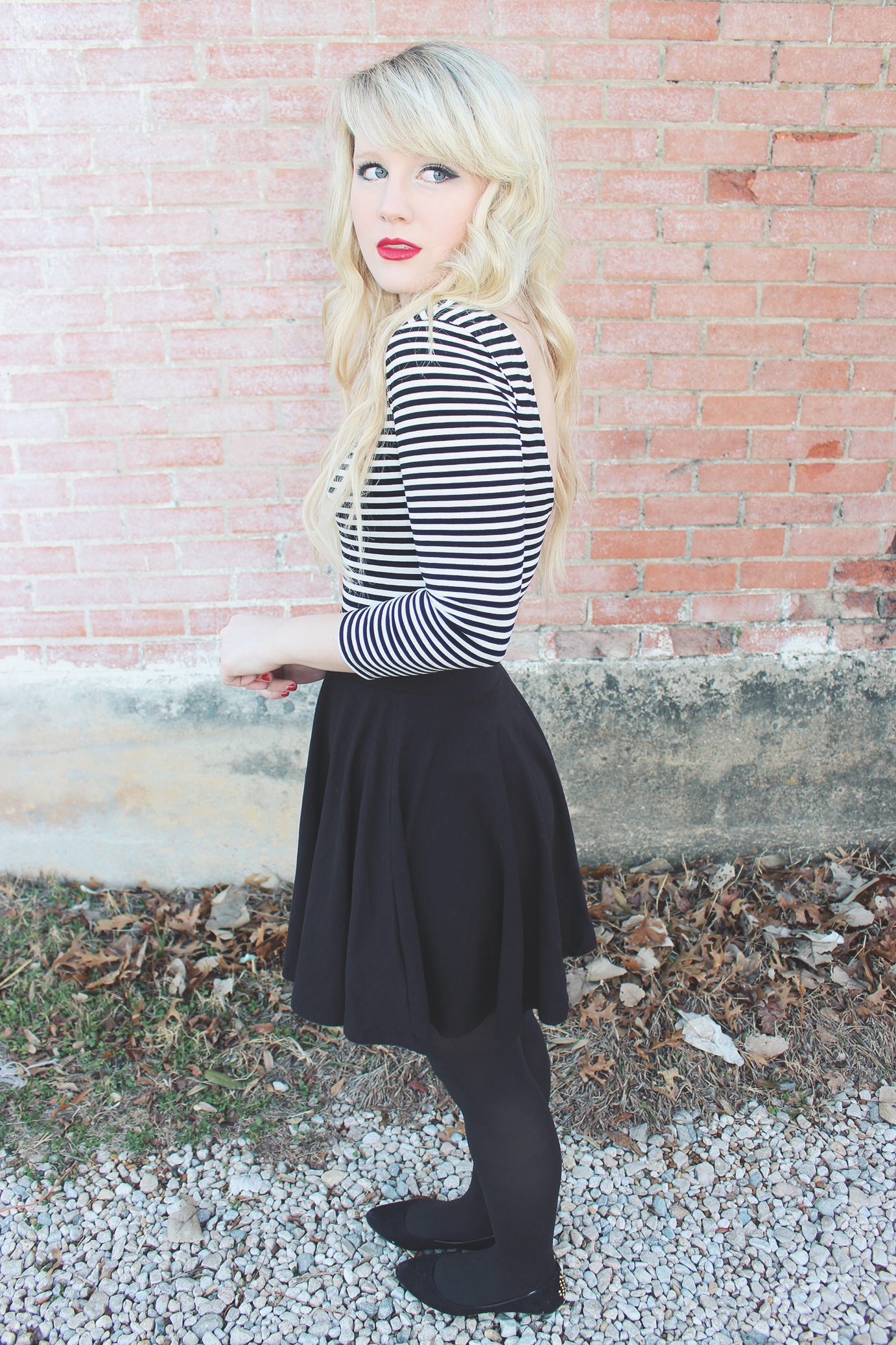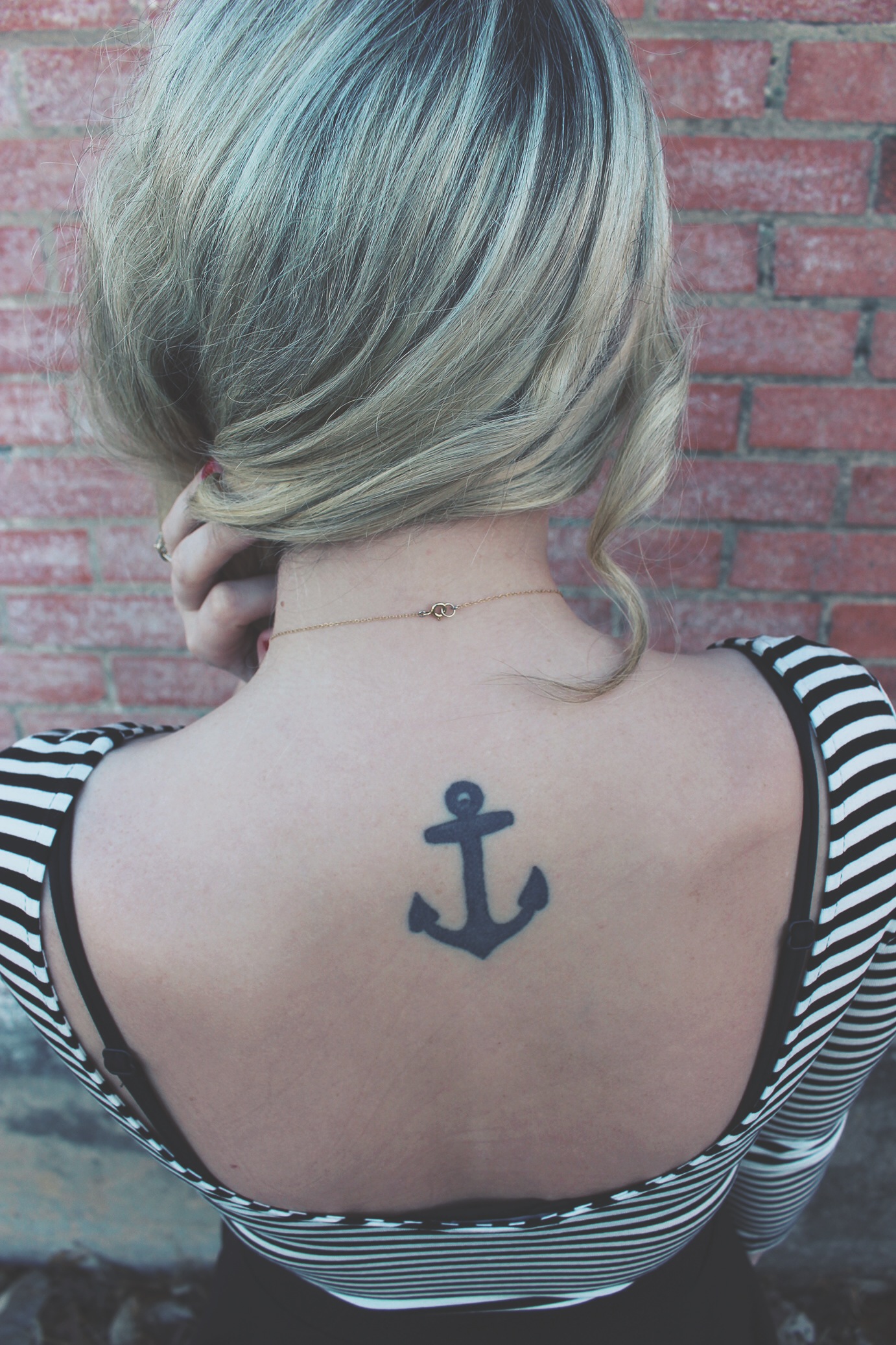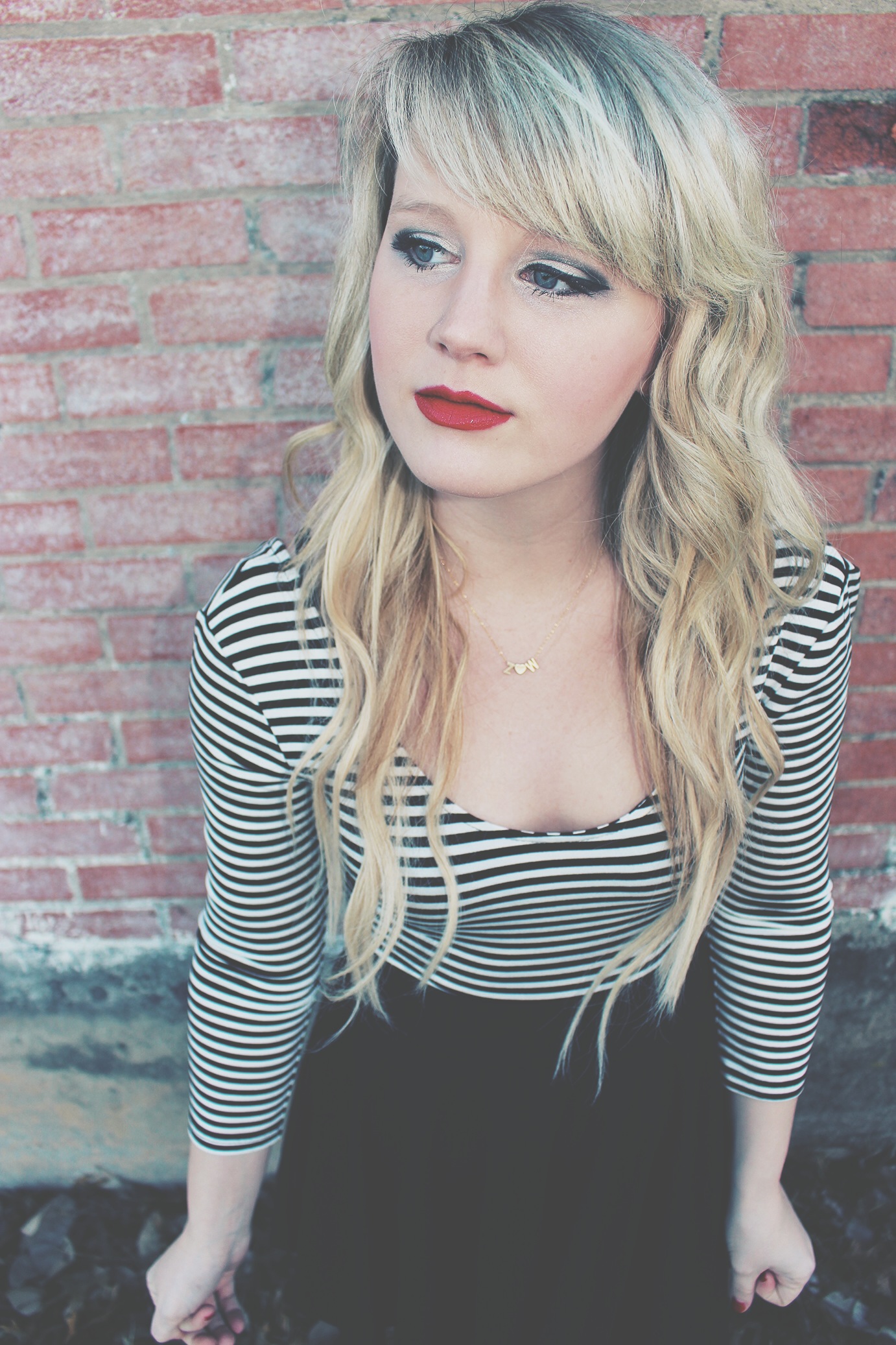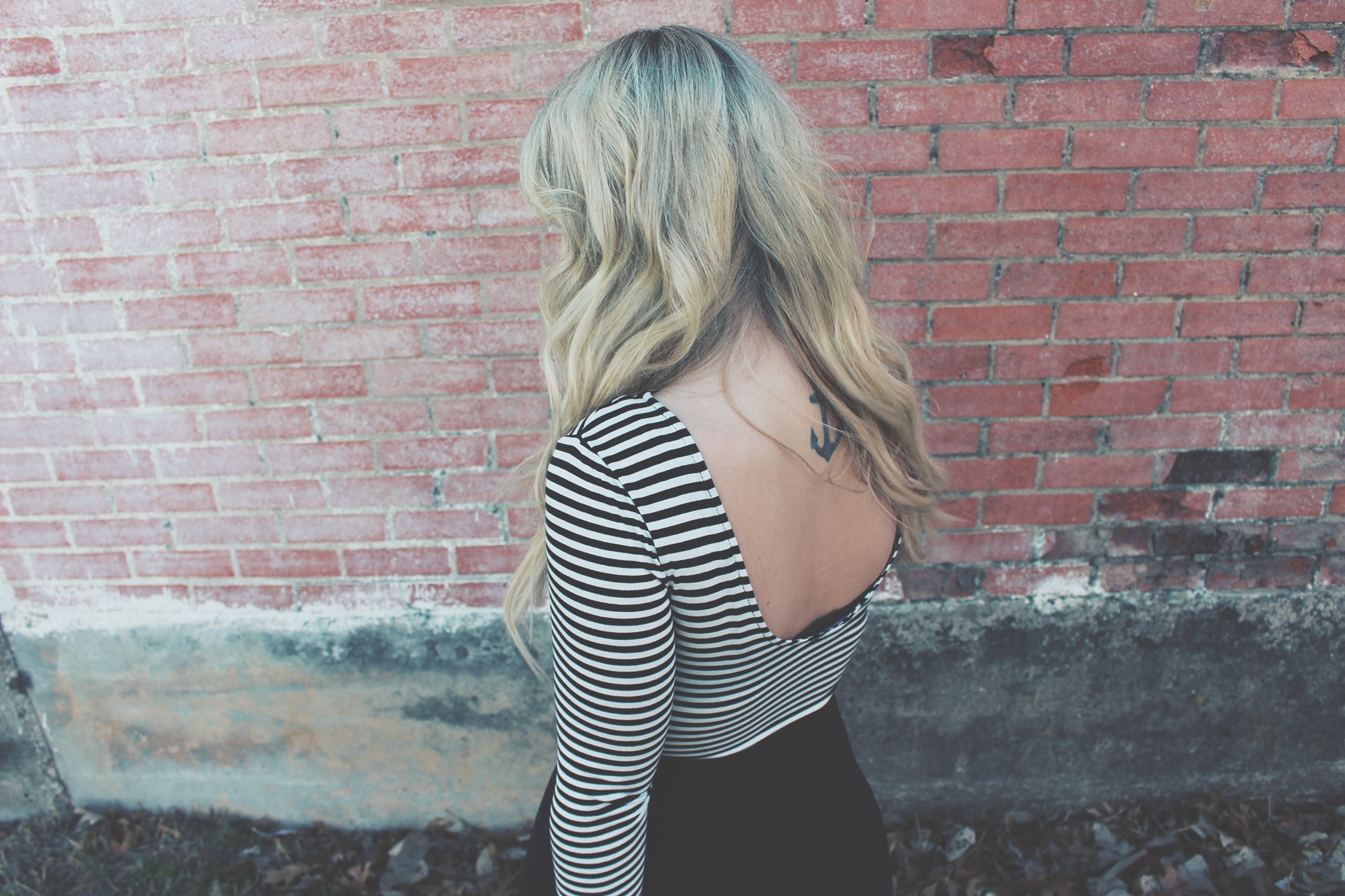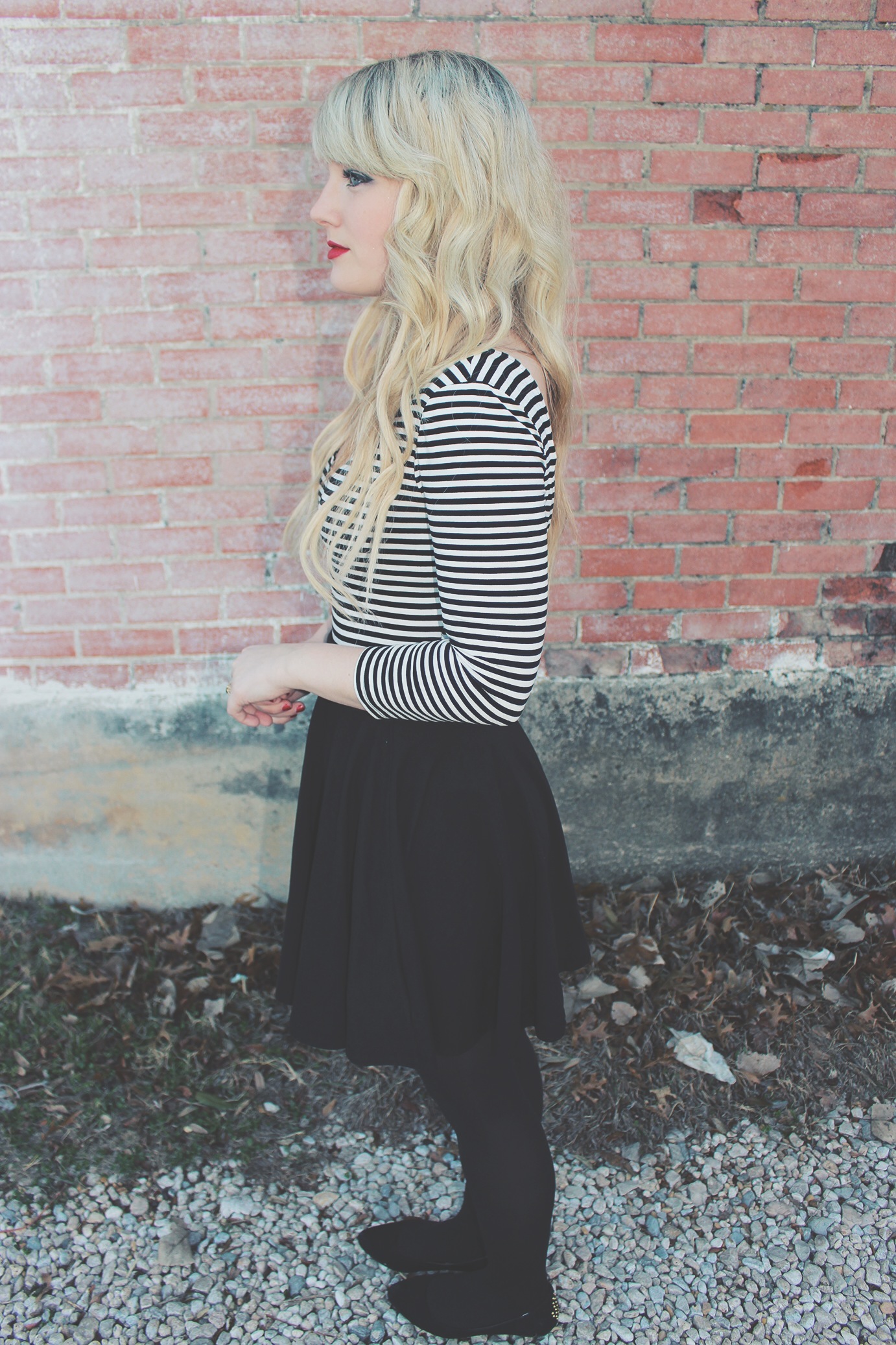 TOP: Forever21
SKIRT: Urban Outfitters
TIGHTS: Target
FLATS: Target
LIPSTICK: Make Up For Ever '8 Iconic Red' (Discontinued 😭)
Happy Saturday everyone! Today I'm wearing an awesome bodysuit from Forever21. I love it because it's like American Apparel, without the expensive price! That's what is so cool about Forever21. You get really good quality clothes for a great price. And where there is black and white, there will be red lipstick. This lipstick from Make Up For Ever is seriously amazing! It lasts all day, and still looks perfect! It's my husbands favorite too, because it's one of the only lipsticks that I can kiss him without any coming off on him. So it's a win win. Hope y'all are having an awesome weekend!
Forever in Neverland,
Whitney Paige
1