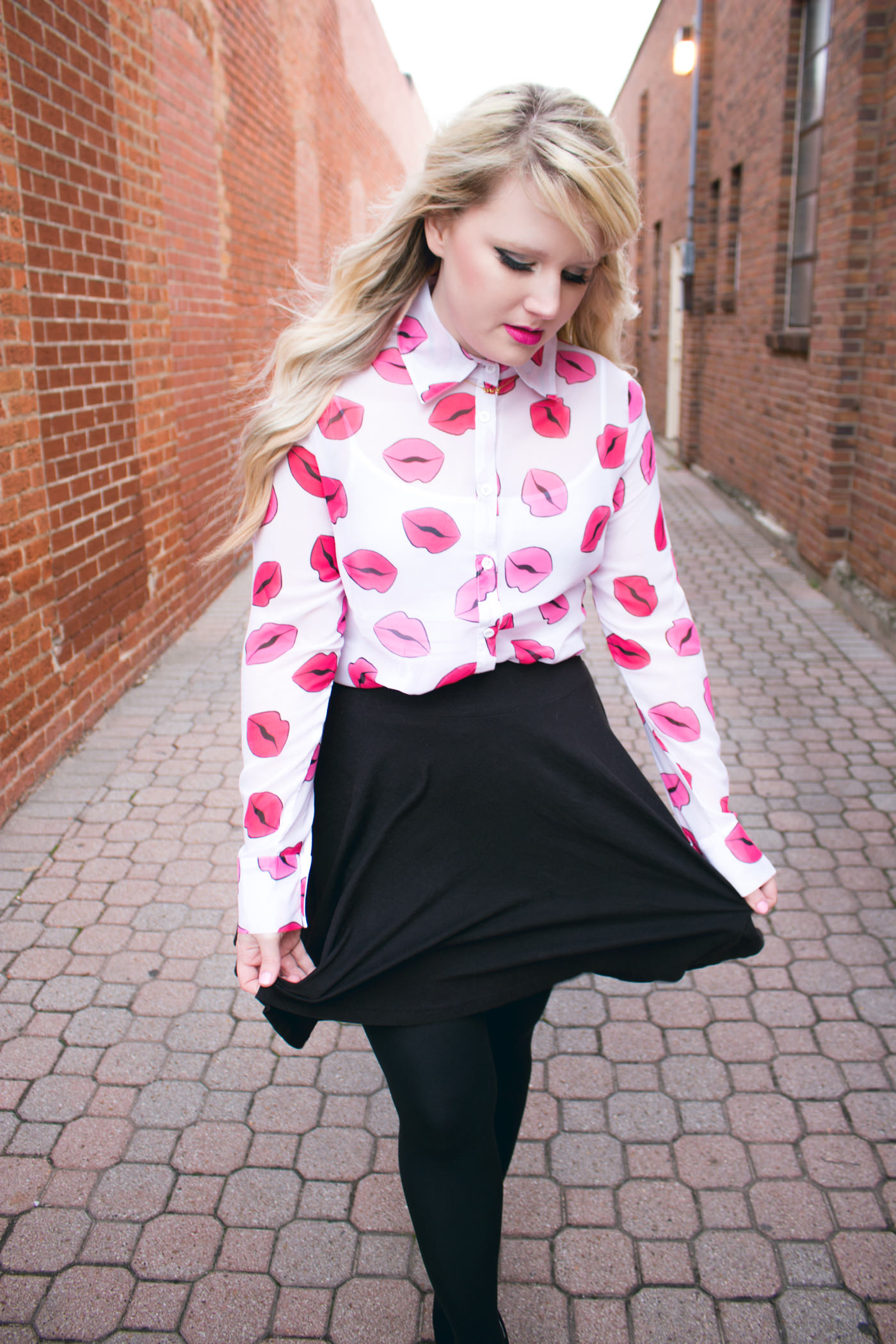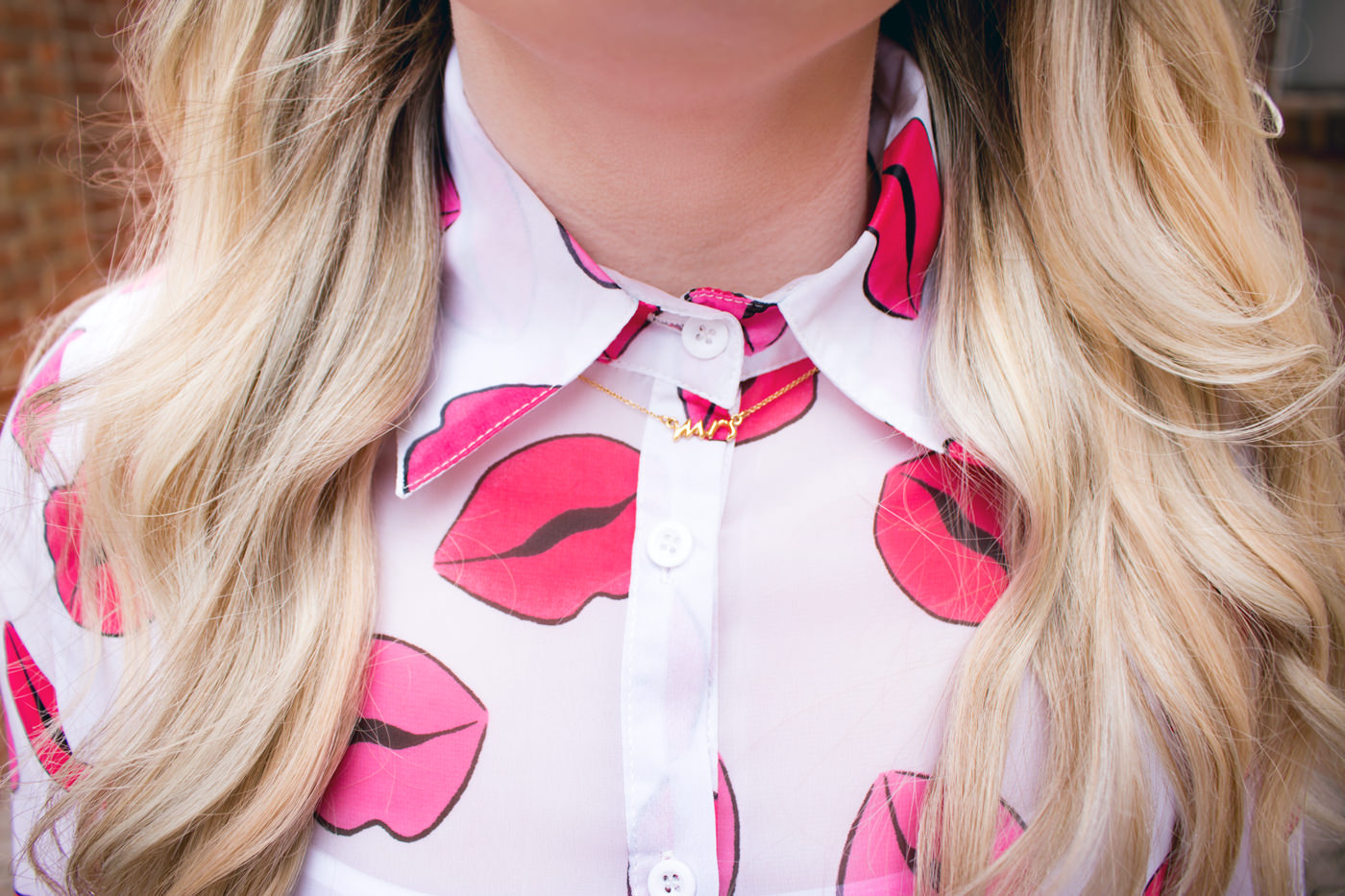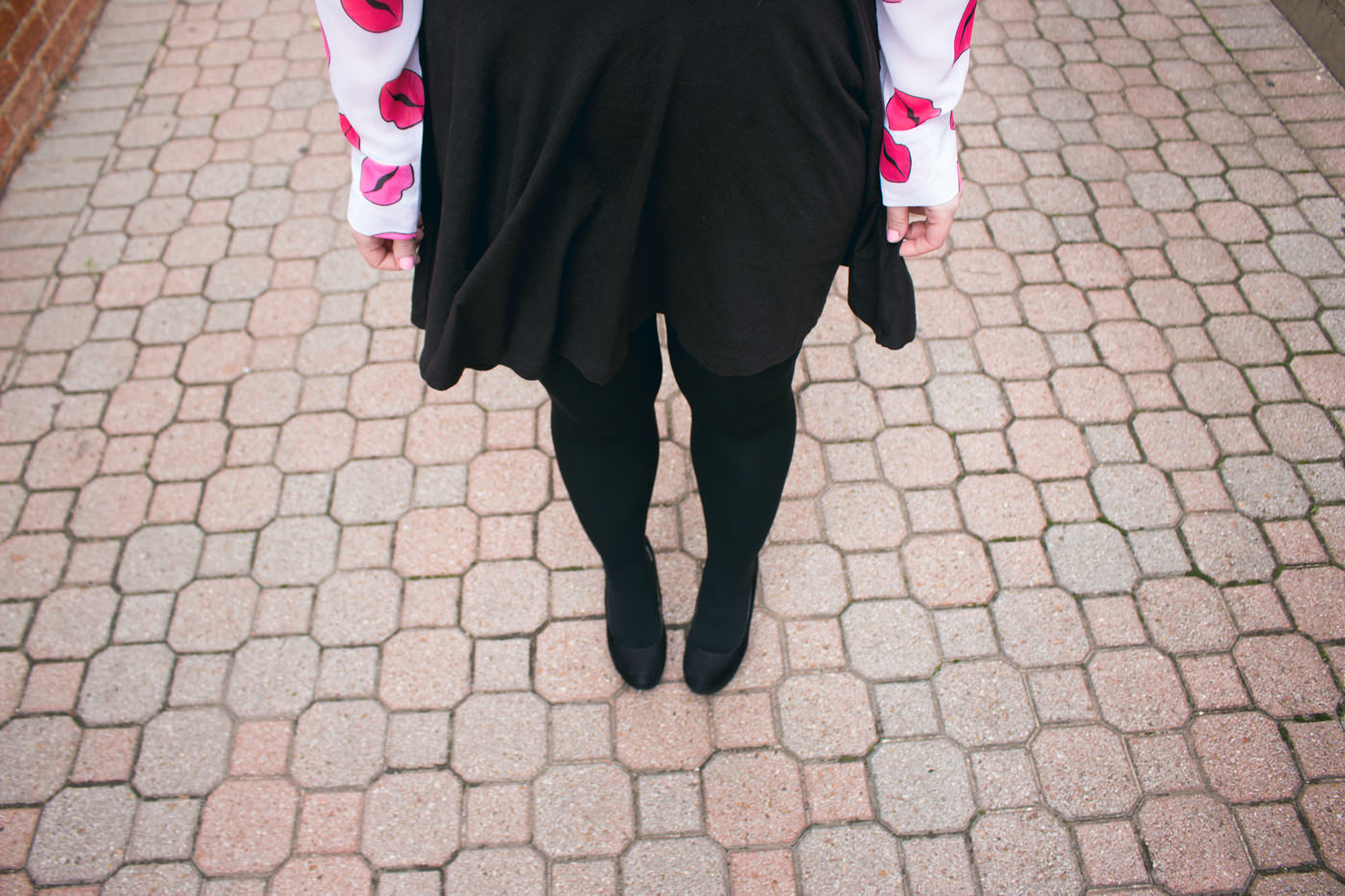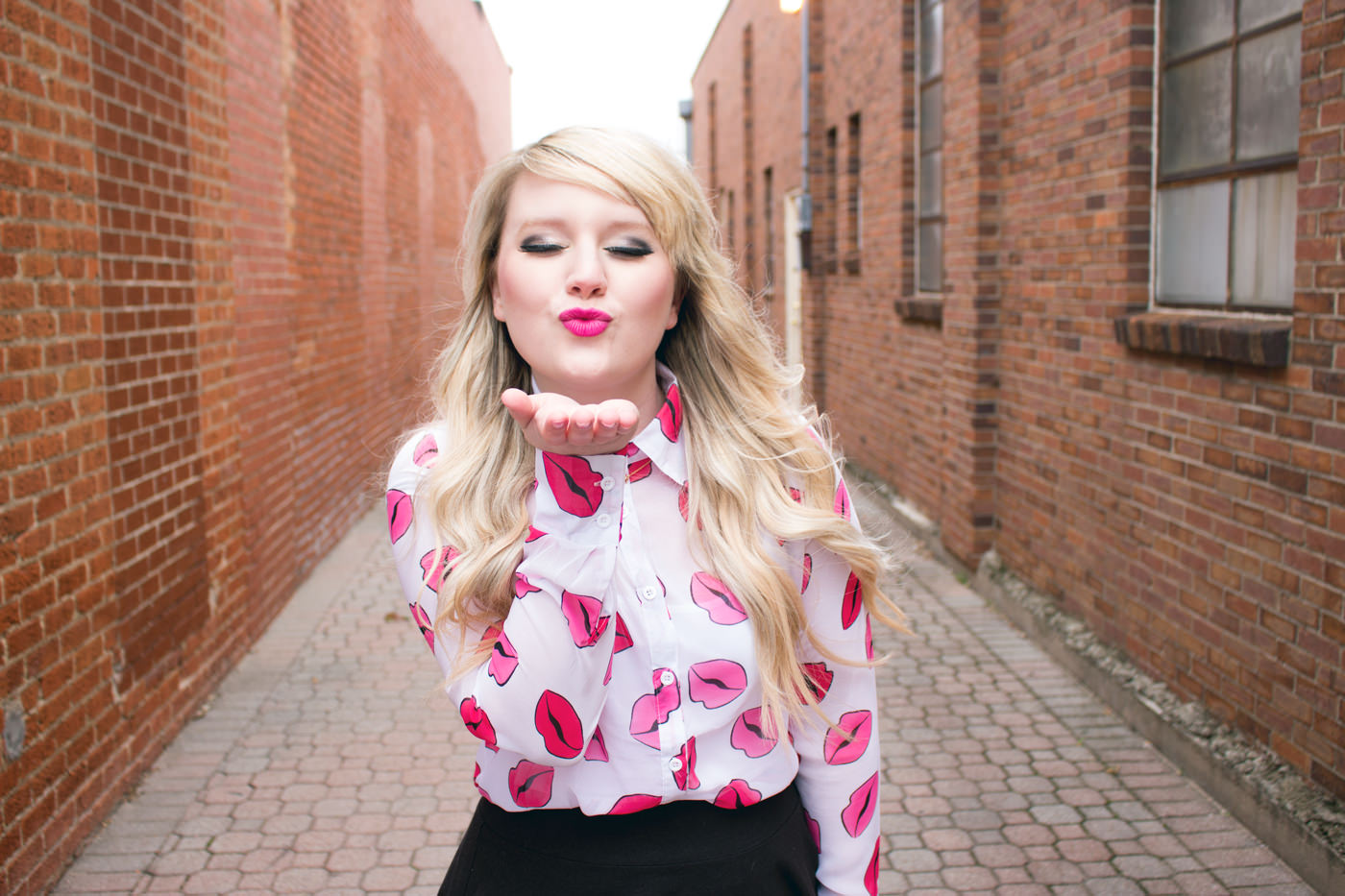 Top: Nasty Gal
Necklace: Kate Spade
Skirt: Urban Outfitters
Happy belated Valentine's Day! This past week has been super hectic, so I wasn't able to have the post up on the actual day. Sad Face. My husband and I celebrated the day after Valentine's and he surprised me with this super cute "Mrs" necklace from Kate Spade and took me to my favorite sushi restaurant! And on the actual day of Valentine's he sent me on a scavenger hunt to find a set of Sigma brushes, which are my fave! It was a great V-Day weekend to say the least. I'll tell ya, being married is SOOOO cool. Valentine's is everyday getting to live my life with my very own Prince Charming. People may say that I'm immature or naive for believing in Fairytales, but I'm living one, so how could I not? Sure, there are a few villains along the way, but good always wins in the end and along comes the Happily Ever After. You often hear people groan about how Valentine's Day is a stupid holiday and that you should show your significant other love every day of the year, and that's true, but I think V-Day is beautiful in a way that it makes you take a step back and really appreciate your loved one. Sometimes we take the love we have for granted, or we just get lost in the hustle and bustle of life and other things hold more of our attention than that special someone. But Valentine's kind of forces us to focus on what is right in front of us. What's really important, and that is the love that we have. Let's never lose that. Because in the end, love is all that matters.
Love in Neverland,
Whitney Paige
1