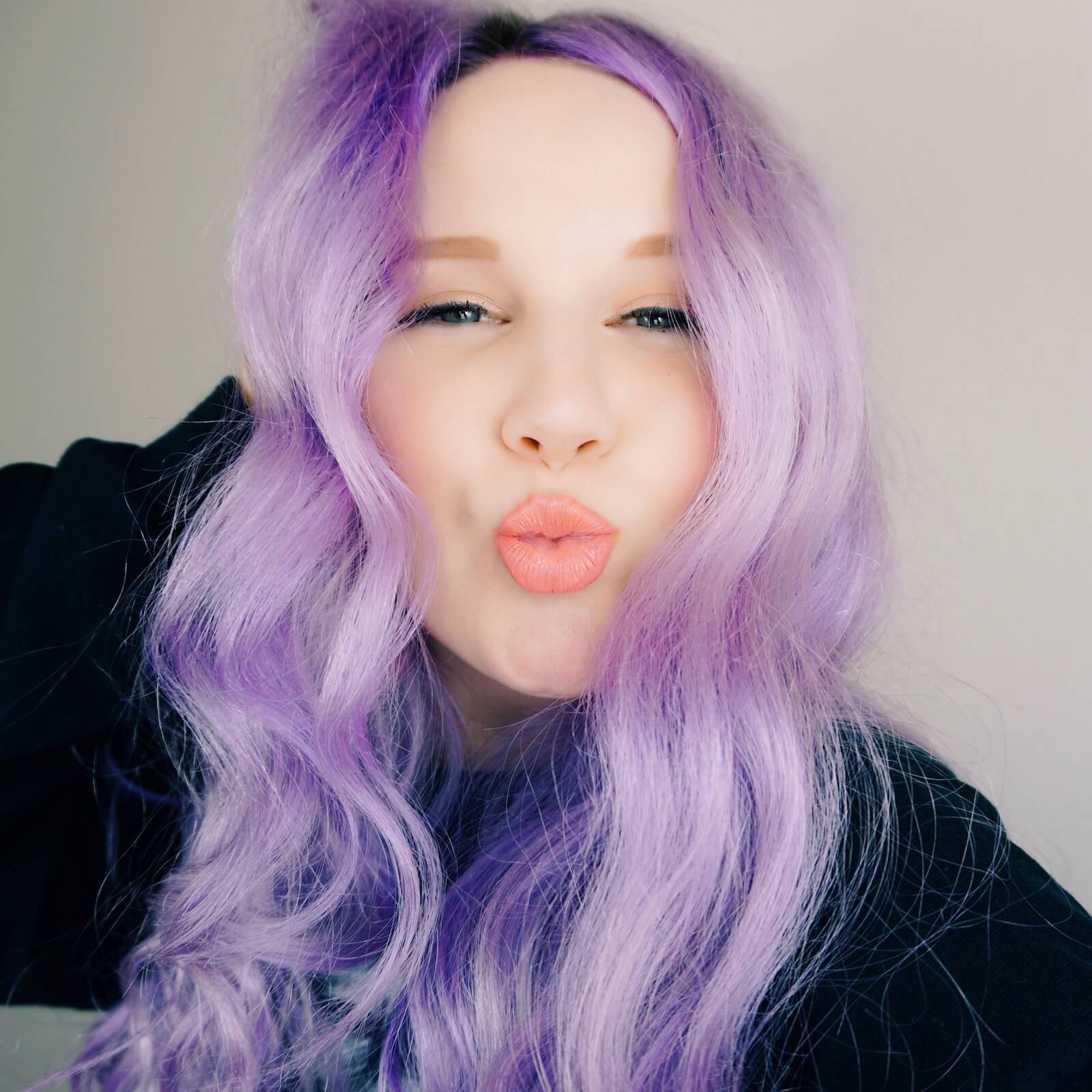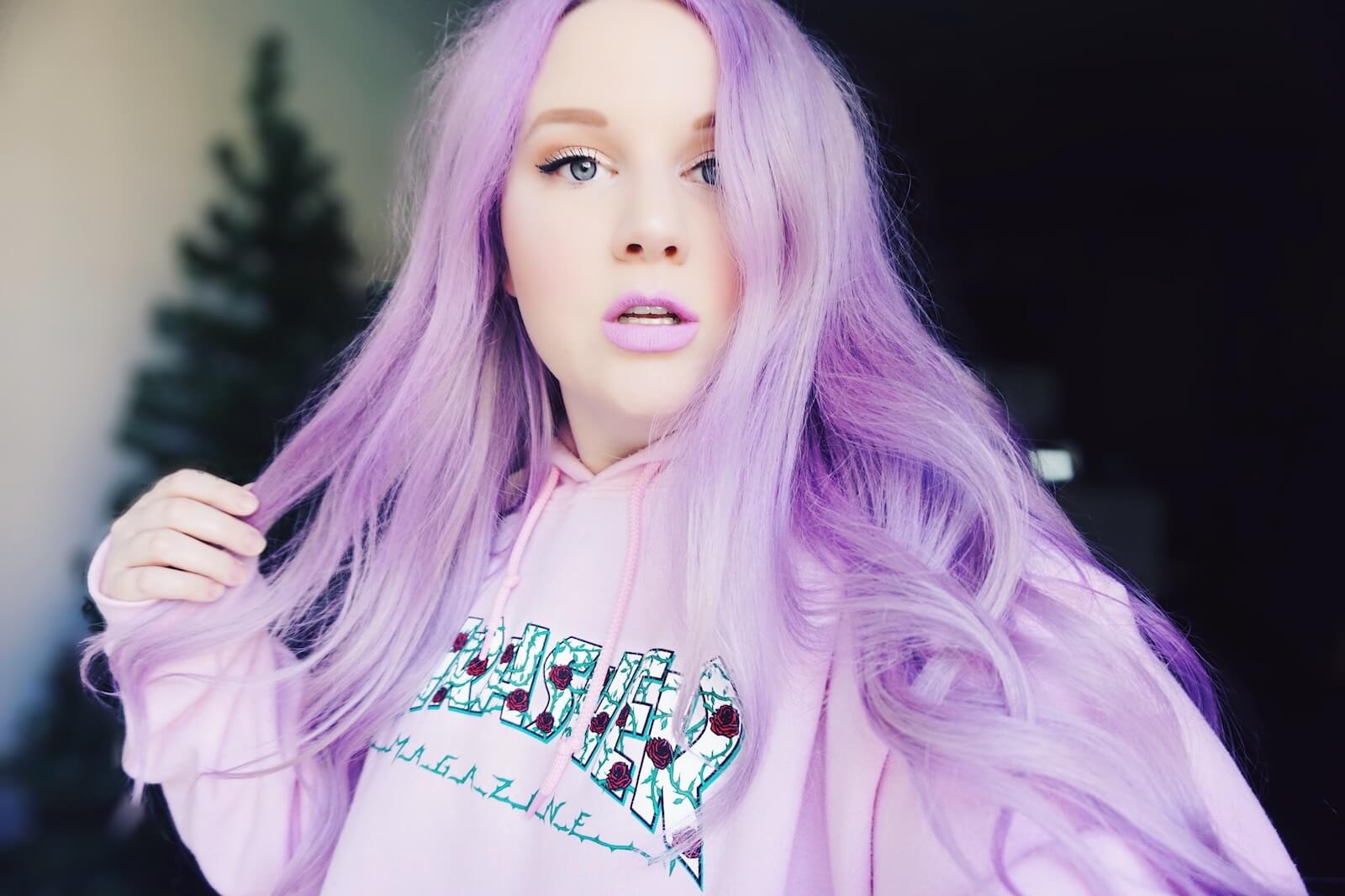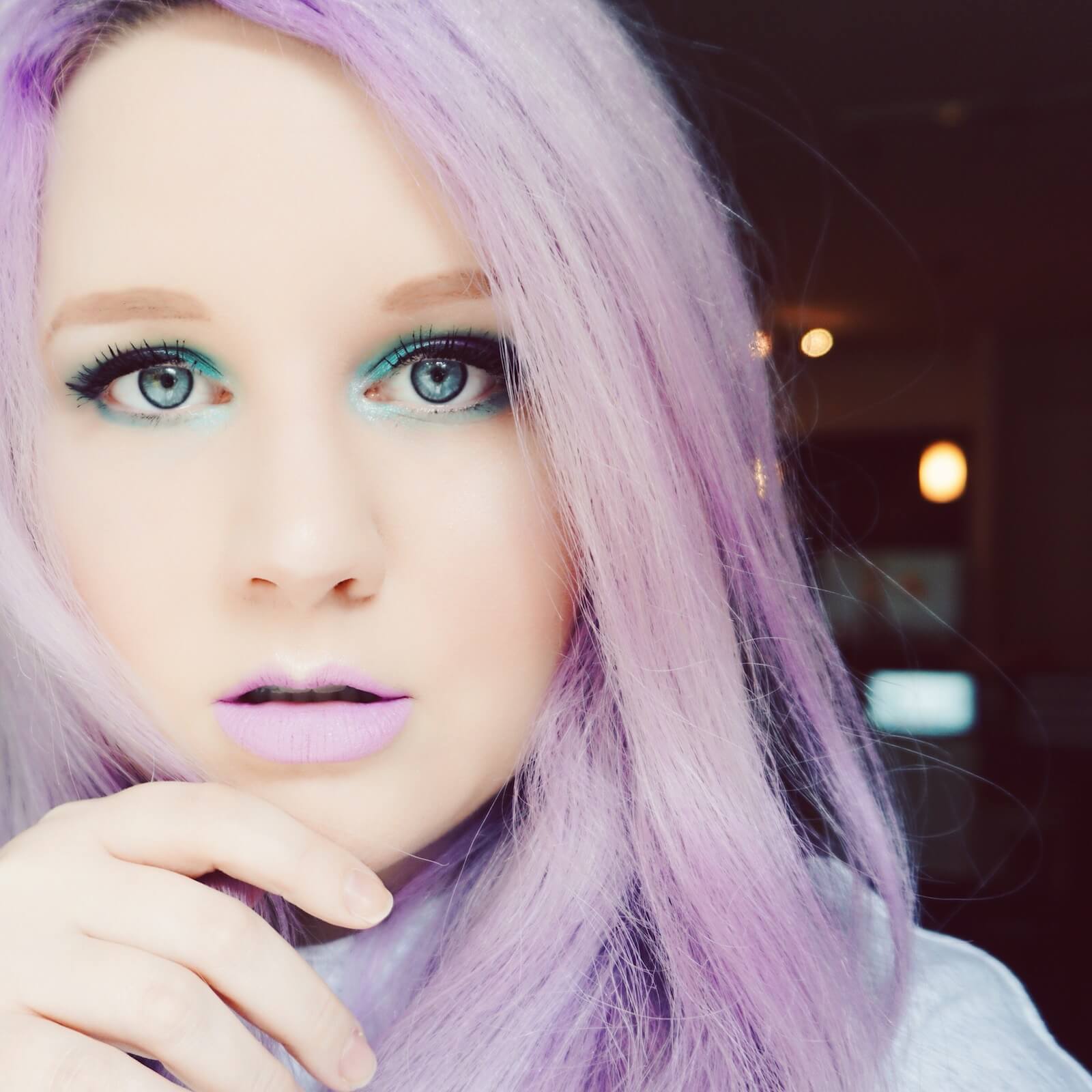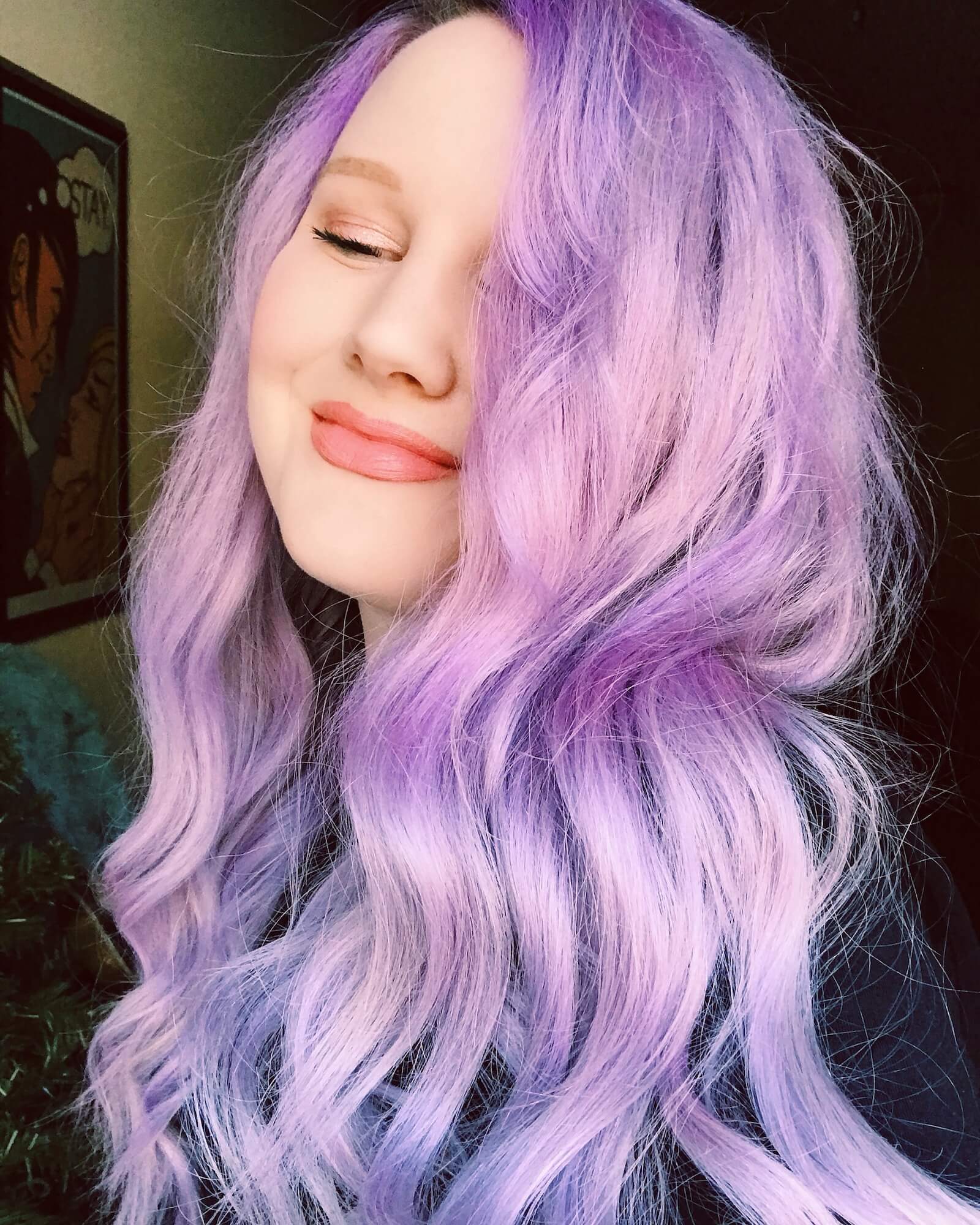 Dye: Manic Panic- Electric Amethyst
I'M BACK! As a Unicorn AND as a blogger. 🤗 It has been a very long time since I've posted on this blog. The explanation of why I've been gone so long is another post entirely that I will speak on soon.
Sooo let's get into how I dyed my locks this amethyst purple at home!!
I knew that I wanted to use Manic Panic because A.) They are Vegan & Curelty Free. B.) Tory Savannah of Wish You Were North West always has beautiful purple hair and this is what she uses. I reached out to her and she was so helpful guiding me through the process of dying at home and how to get the desired color I wanted!
So the actual process is not too terribly hard. I would suggest if you have a friend, spouse or significant other to help make sure you get all of your hair covered, definitely use them. That is going to be the most difficult part! My sister actually just finished hair school, so she came over to help me!
First we mixed a little bit (not the whole bottle) of the Manic Panic Electric Amethyst color with a whole bottle of Pantene white conditioner. This is because I didn't want the color to be as vibrant as it is on it's own, so we diluted it with a white conditioner. However, I found out later from my previous hairstylist that if I wanted the color to stick better I needed to use Manic Panic's white hair color instead of conditioner. I had noticed after dying that even though my hair was WHITE blonde it wasn't sticking to some of the pieces. She told me this is because the conditioner acts as a barrier between your hair and the color. So from now on I will definitely do that.
After mixing the color with the white conditioner to the desired color I wanted, we did a strand test. Just to make sure the color was what I wanted once it was on my hair and processing. It was! So we continued on to do the rest of my hair. Let it sit for 30 min, then I just rinsed it with FREEZING COLD water and without shampoo so I wouldn't immediately loose color. Easy peasy!
The first two pictures are from dying the first time! It turned out to be such a beautiful purple! The third picture is after I washed one time, and the last picture is after I dyed it a second time. After a week of having my hair dyed I decided to touch it up on my own, because like I said, since I mixed with conditioner instead of a white "color" it didn't stick as well to all of my pieces. I also plan on getting Overtone to keep my hair fresh when I wash it. That was another suggestion from my wonderful previous hairstylist Sydney. She knows her stuff when it comes to Unicorn colors! Once I purchase it I will do an update for you guys to let you know how it works!
So there you have it! Now you have zero excuses to not be a unicorn! Seriously though, every time I do my hair a funky color I always have people online and in person telling me they wish they could do it. BUT YOU CAN!!!! And you should!
Colorful in Neverland,
Whitney Paige
7