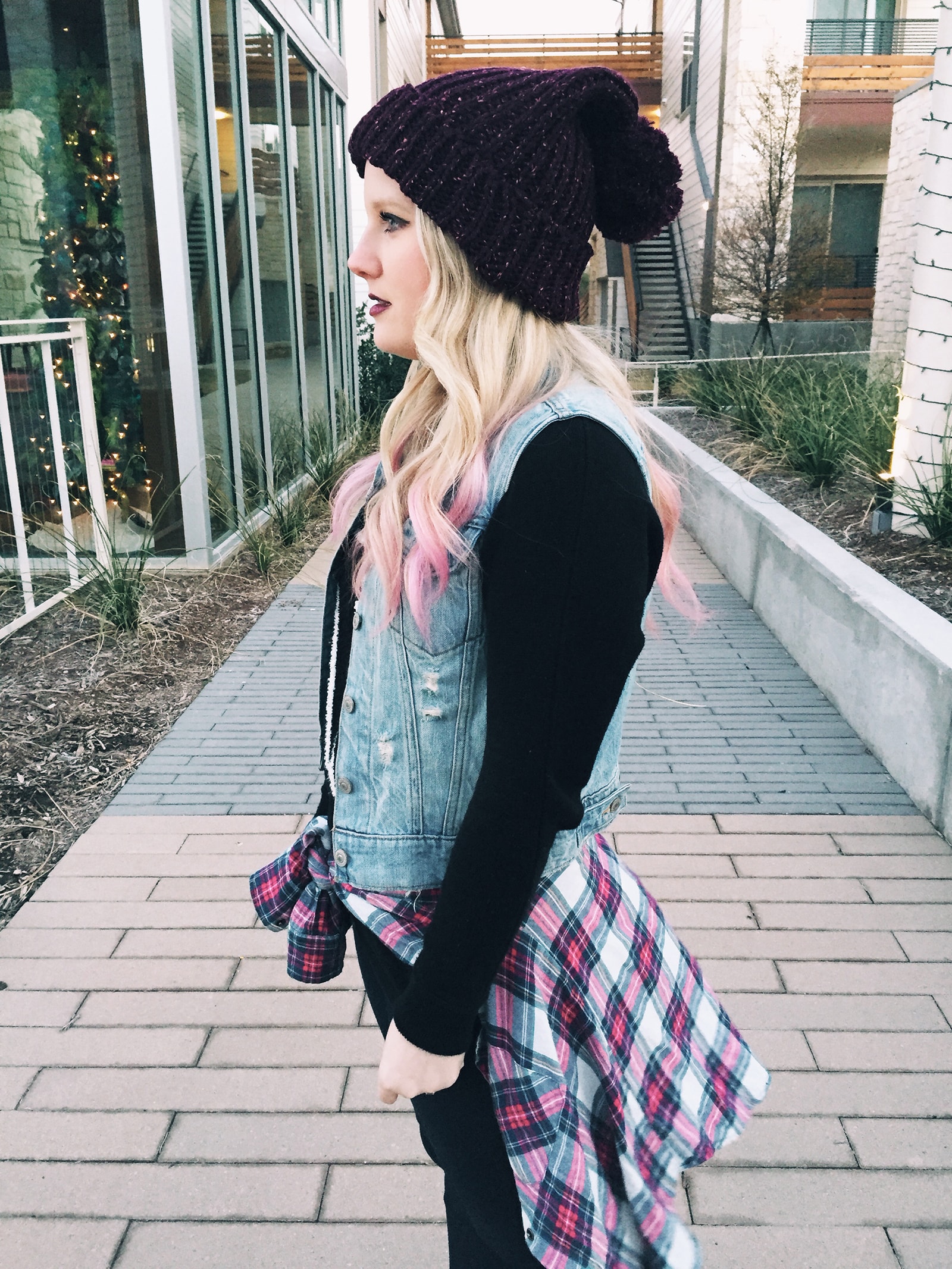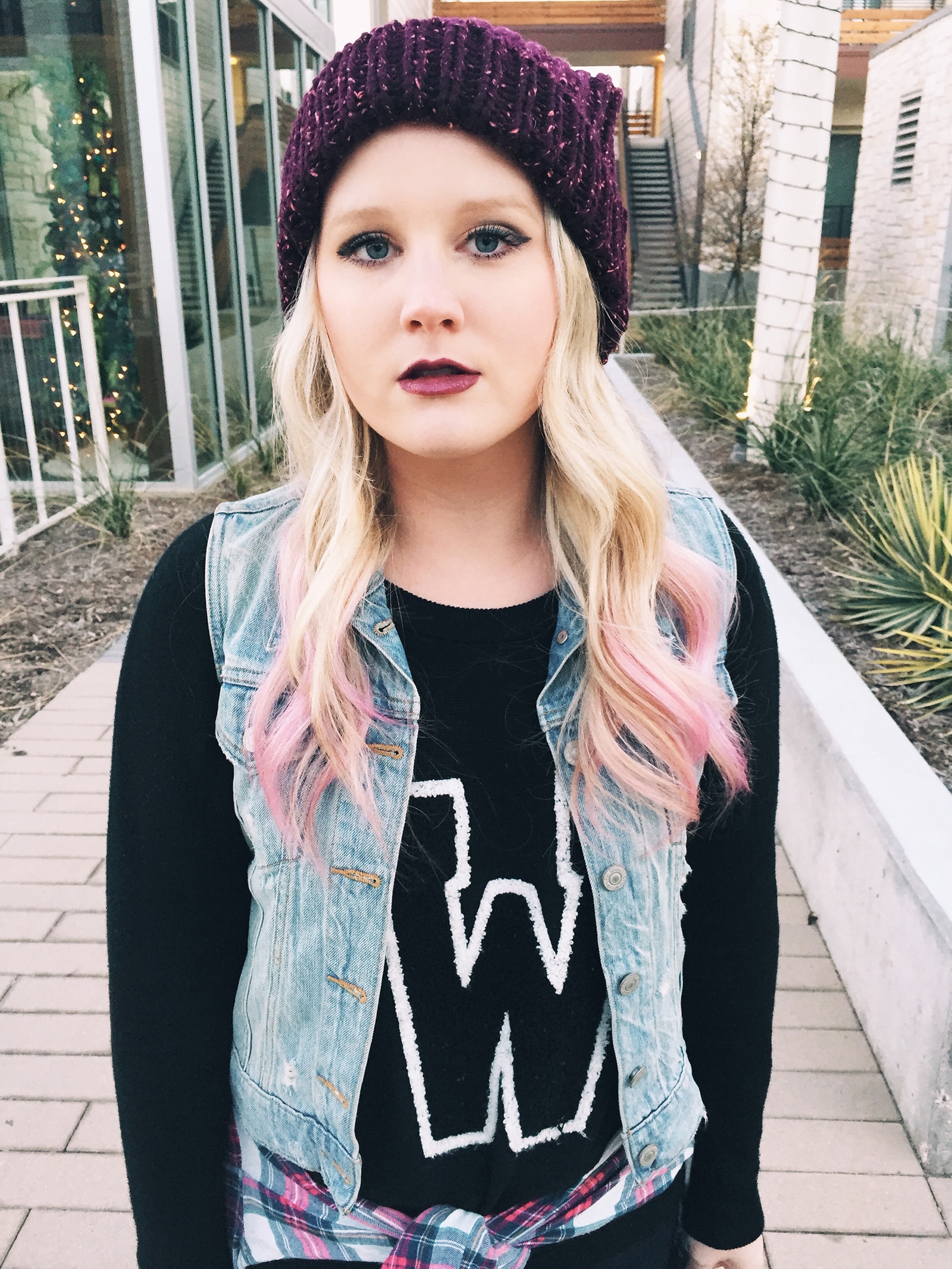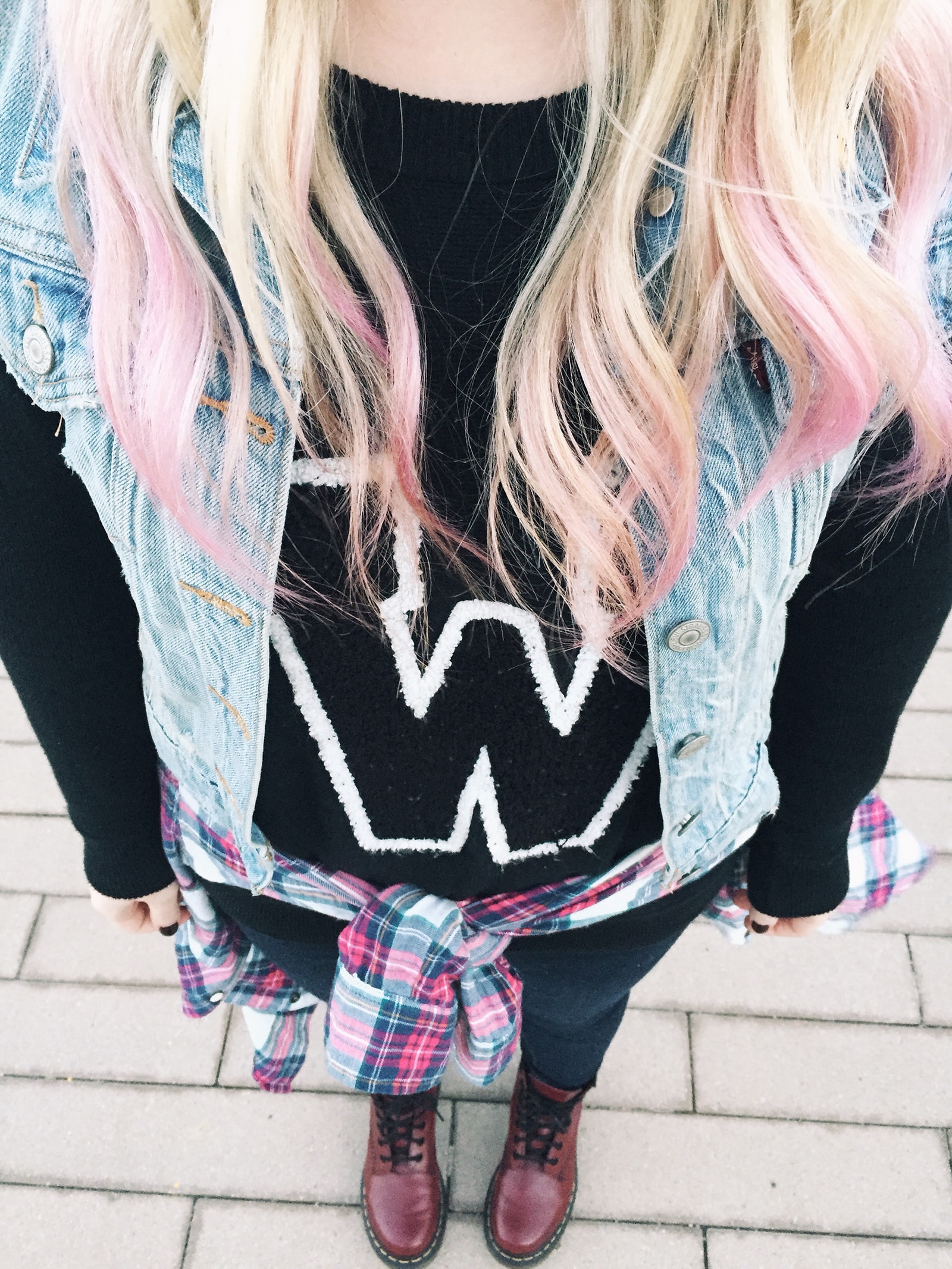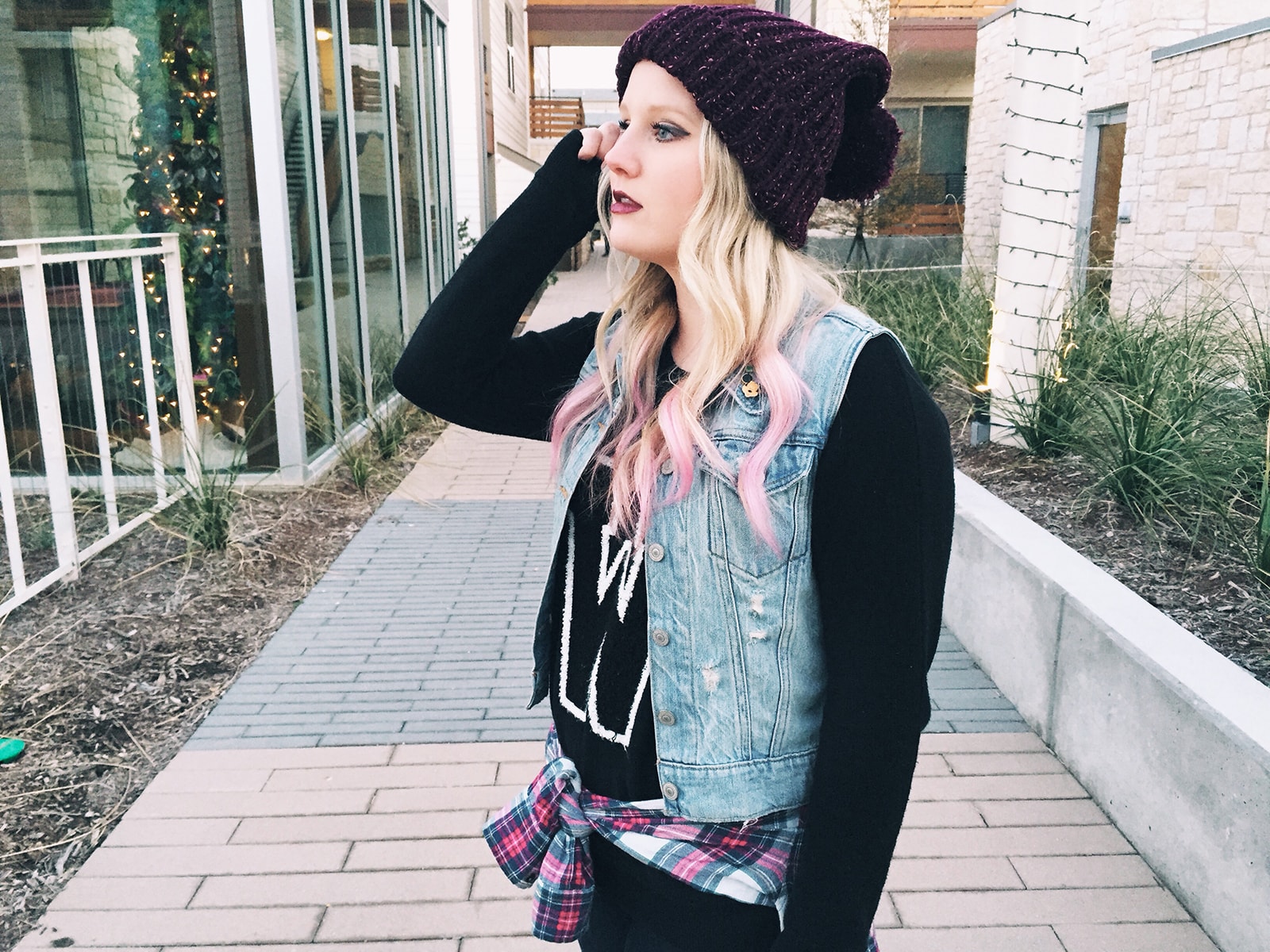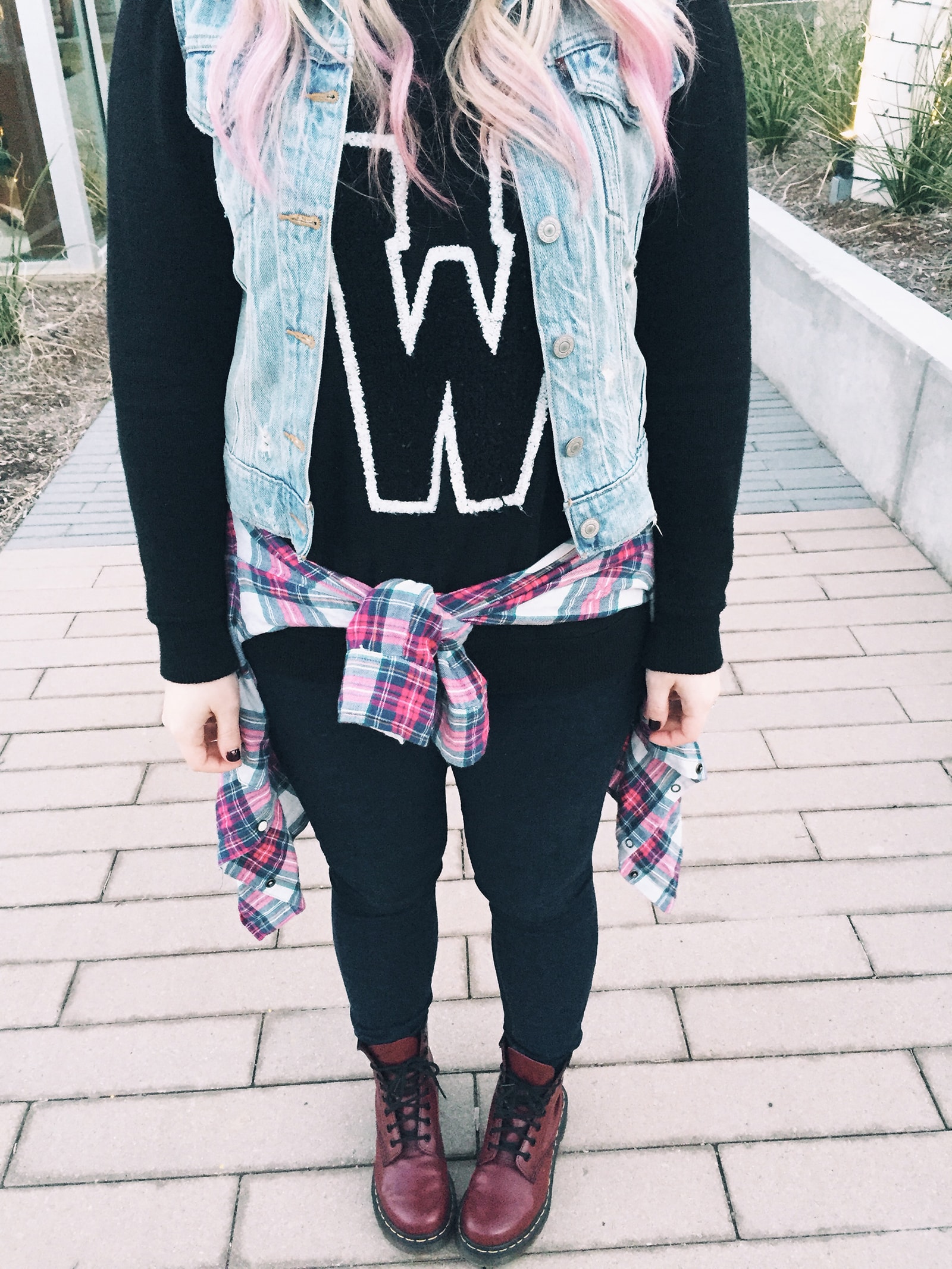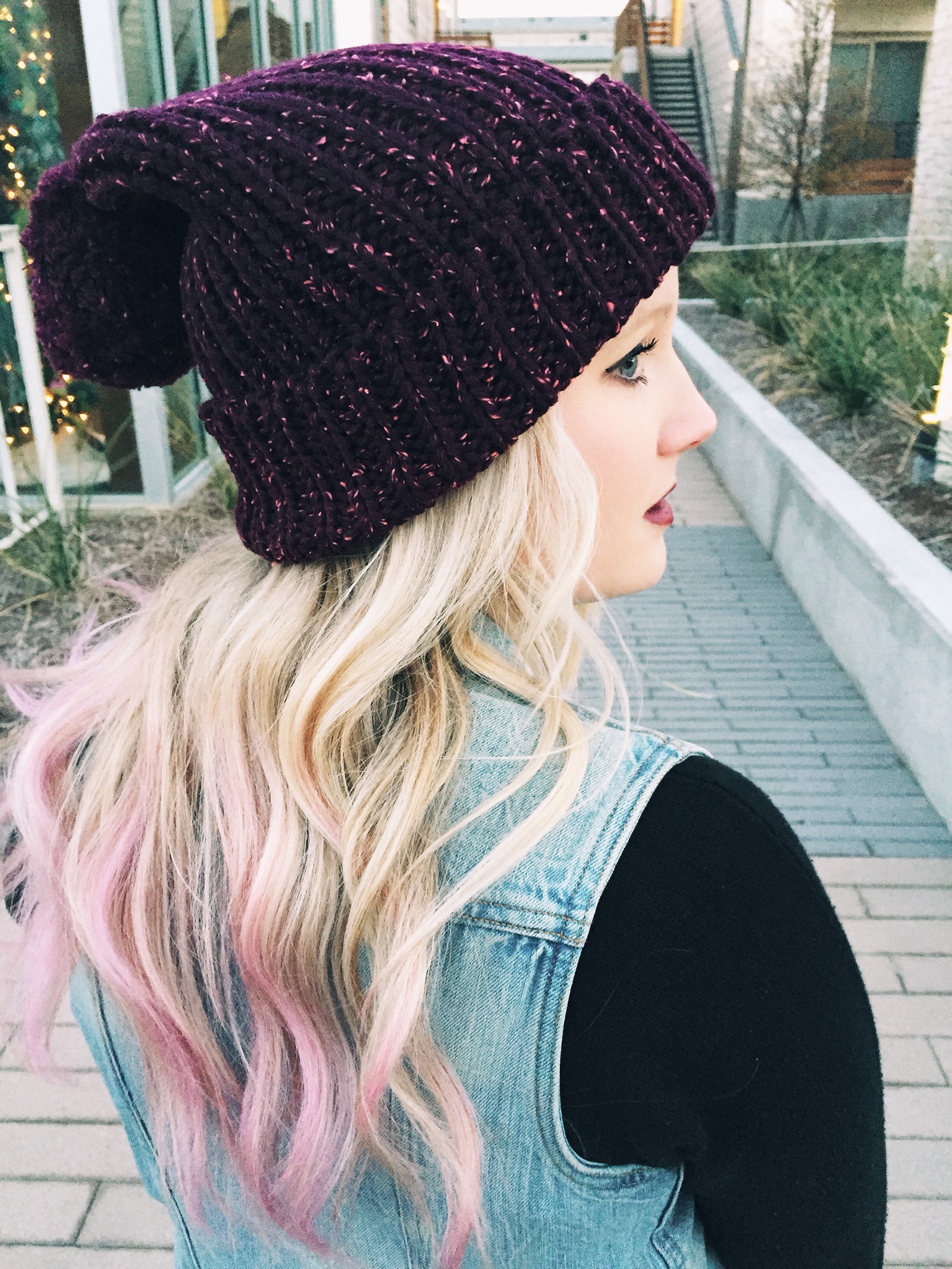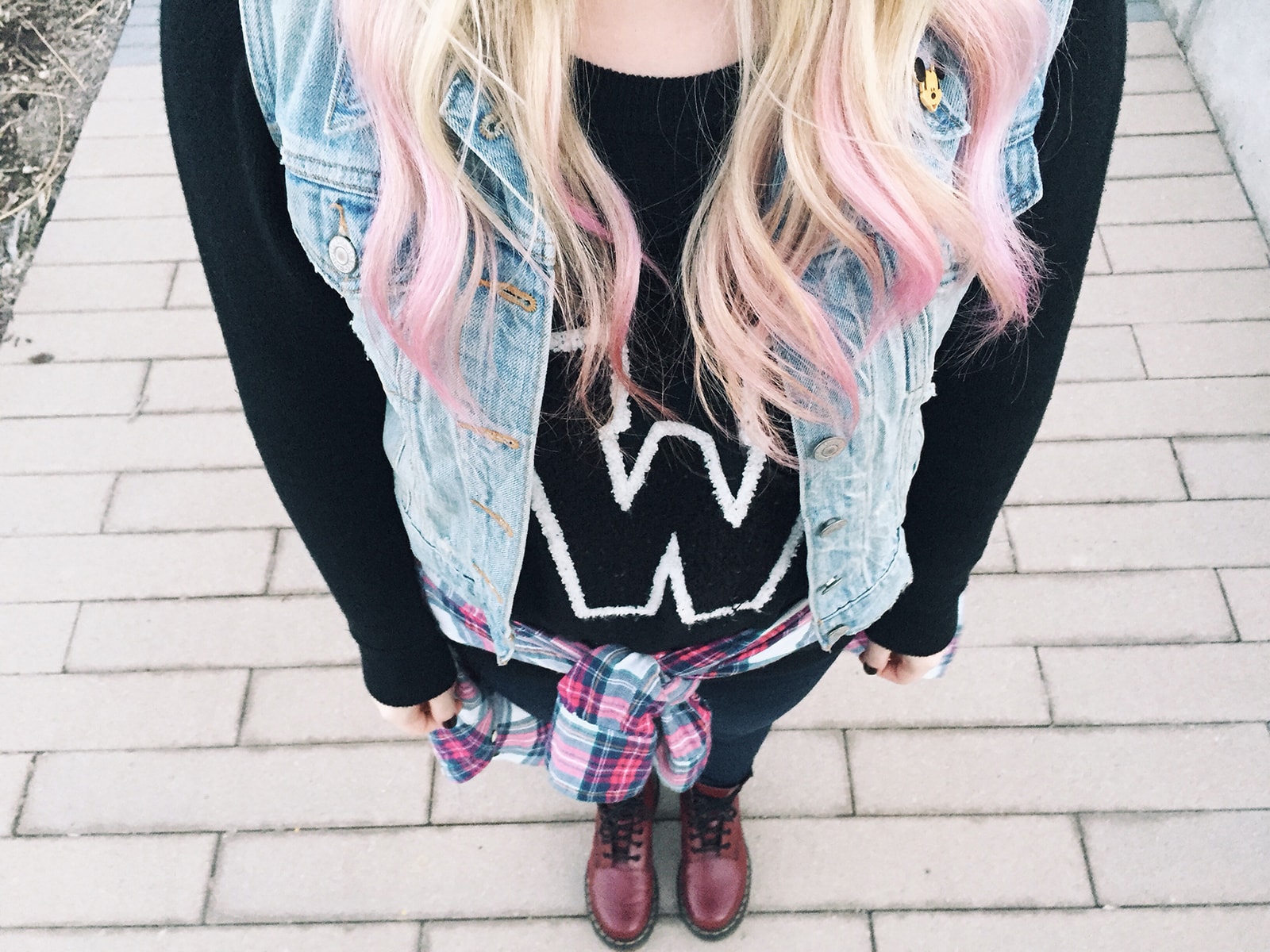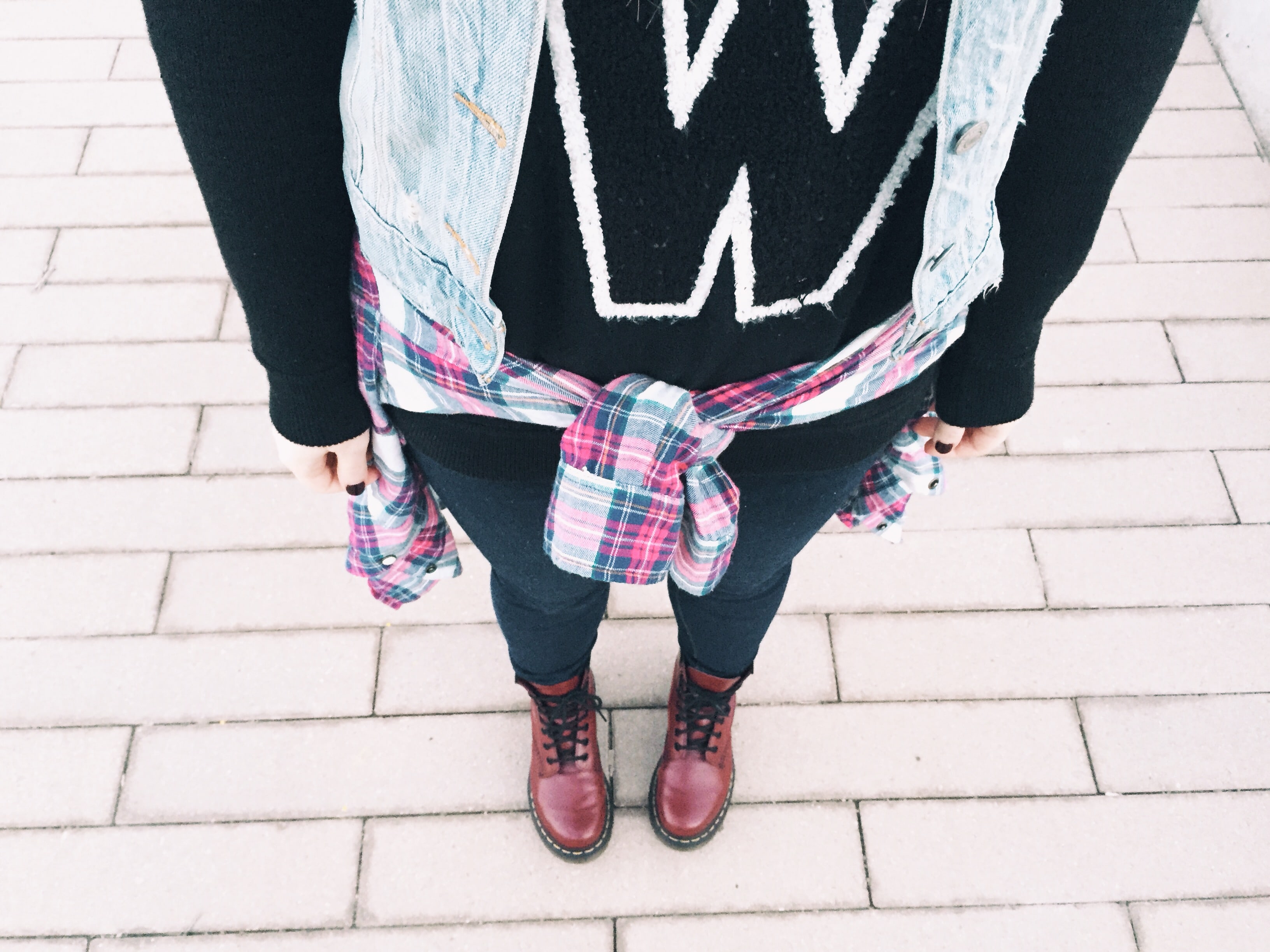 Vest – Urban Outfitters
Flannel – Forever 21
Boots – Nordstrom
Beanie – Target
December has arrived, and it brought the cold with it. FINALLY. Texas weather is so bi-polar. It's freezing, then hot, and now it's back to cold. Hopefully it stays that way for the rest of the winter, because there is nothing better than winter clothing to me. Sweaters, boots and beanies are everything. Unfortunately the sweater I'm wearing is no longer available at Forever 21, but I'm loving this, this and this. Just a few more options to style this outfit with. I got this beanie from Target today, and I'm loving it. Super warm for these chilly days. OH, and did I mention that I'm a Unicorn-Mermaid now? I got my tips died pink, and I'm thinking about taking it up a little further next time I get it done. Let me know what you think in the comments! I hope you guys are enjoying this lovely weather as much as I am! Christmas is almost here!!! AHHHHH.
Freezing in Neverland,
Whitney Paige